Article by Lutz Bendlin
Following our two reviews of the Seidio GPS ready mount (G2500) I had the opportunity to pay a visit to the Seidio offices in Houston.

In true Pocket GPS World fashion I used only my Pocket PC's (one of them in the G2500, connected to a TomTom Serial GPS) as well as the TomTom GO that I am currently reviewing, entered the Seidio office address into all of them, and then enjoyed the cacophony of voice commands. Luckily there was no human co-pilot on board who would have made snide remarks.

Anyhow, I am happy to report that all of the programs found the address, and they even agreed on the location. Mapopolis was most accurate on the ETA, by the way.

I was greeted by David Chang, Seidio's president, as well as Fei (Sales), Eva (Marketing), and Anthony (Product Specialist).

Seidio is an established player in the PDA accessories market, with 1½ years of business under their belt. Seidio are also supplying to OEM's and they are starting to build relationships with car manufacturers too.

For those that have not already experienced Seidio, there are two web stores, one for the European market and the other for all other markets. Appropriately there is a European sales and support office in Madrid, Spain as well as a a sales office here in Houston.

One of the things that differentiates Seidio from some of its competitors is that Seidio have their own manufacturing plant in China (with about 125 employees in Ningbo). This allows them to do rapid prototyping of new product ideas. A typical time span for this is three to five weeks from the idea to a finished prototype.

Seidio are doing all of the casing themselves, except for the connectors - those are sourced from the PDA manufacturers (like HTC) directly. Luckily many Pocket PC's keep their connectors over a number of family changes, so the design challenges in that area are somewhat less.

My first topic of interest was of course the G2500 mount. From my review you may remember that I was not too impressed by the speaker. Well, there is good news. Anthony and his team have investigated the cause of the poor speaker performance and have adjusted the frequency filters in a way that nearly completely eliminates the vibrations, resulting in a much clearer and easier to understand speaker output. I was pleasantly surprised to hear that this change was already implemented in the running production of the G2500 so when you buy one now this change is already included (although some retailers may have back stock of the old units).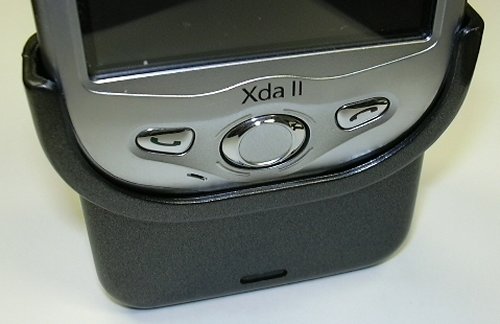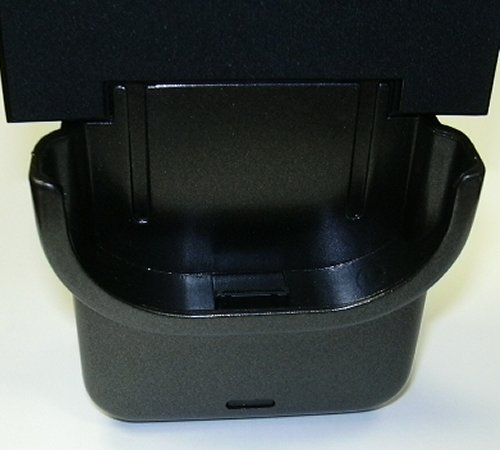 I was also shown G2500 mounts for some of the newer PDA's, including the XDA II mount. Seidio told me that the G2500 for the iPAQ 63xx will be ready soon, too.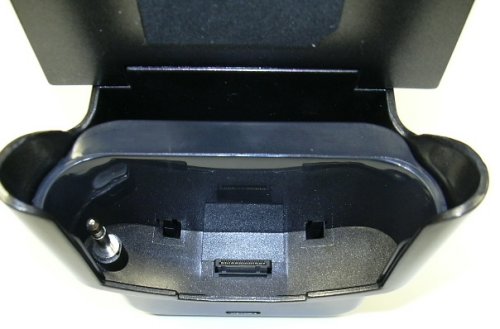 Here is an improved G2500 mount for the iPAQ 55xx series - note the deeper body that can now also hold standard depth iPAQ jackets

Seidio are also designing GPS ready mounts for Smartphone's. One of the challenges here is the interference between the Voice output circuit and the GSM frequency hopping circus - something you have probably already experienced when you have held your mobile too close to your stereo at home. I'm confident though that Anthony and his team will come up with a satisfactory solution.

Another interesting topic was the area of FM transmitters. Let's for a second ignore the fact that these devices may not be legal in your country. Overall, it is a good idea to be able to listen to your navigation instructions over the car stereo. But personally I am not too fond of a solution where I need to tune in exactly to the FM transmitter's "station" and cannot listen to the normal radio in between the announcements.
I would prefer a transmitter that would only be active when it has an input signal (i.e. when your navigation program says something). The sound can even be slightly delayed, in order not to cut off the first part of the announcement.

I would be very interested to hear from our readers what their experiences are with these FM transmitters - is it worth the hassle or should one rather go for a full featured direct connection to the car radio's mute port? According to Seidio there is not too much demand for these hard-wired solutions.

Anyhow - Seidio are considering including an FM transmitter into the PDA mount, either as a clip-on module, or as an integrated solution.

The discussion went on to look at PDA mounts with integrated GPS antennas . Generally those suffer from the same priority conflict as the PDA devices with integrated GPS antenna - you as the user want to be able to see the PDA screen, and to occasionally leave finger prints on it, while at the same time the GPS antenna wants to have a perfect view of the sky - as unobstructed as possible. In this trade off it is mostly the GPS antenna that loses out. So integrating the antenna into the mount only has a limited value when the mount is inside the car.

But Seidio are also considering a mount with integrated GPS antenna and integrated battery that could be taken out of the car and then be used outside, on the bike or bicycle for example.

Adapter cables for the G2500
Thanks to the RJ11 connector pretty much any serial GPS receiver can be connected to your PDA. (Of course your PDA needs to have a serial port, or the G2500 would need to have a USB-to-Serial converter…maybe a new product idea, Seidio?). There is also a serial GPS receiver on offer, with a generous 5 feet cable (about 1.5 metres)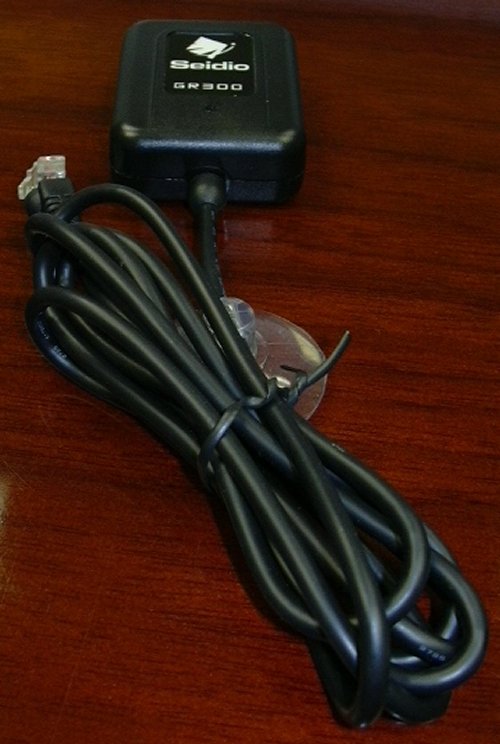 And for the serial receivers that do not have a RJ11 connector Seidio offer adapter cables, either ready made, or as DIY package for the avid self-solderer.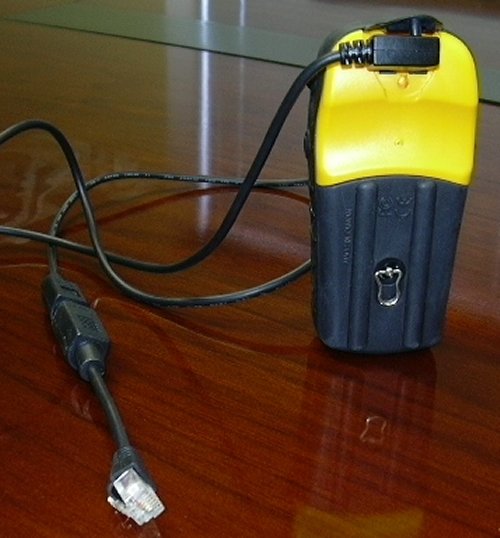 In fact, since the RJ11 is exposing the serial interface of the PDA you can also connect other serial devices to the mount. For example a cab company in London uses the G2500 to connect the serial fare printer to their PDA's.

After covering the GPS related products, David and Anthony went on to demonstrate some of the other Seidio products.

Holsters for various PDA's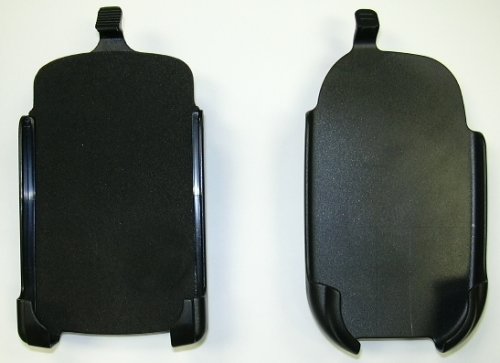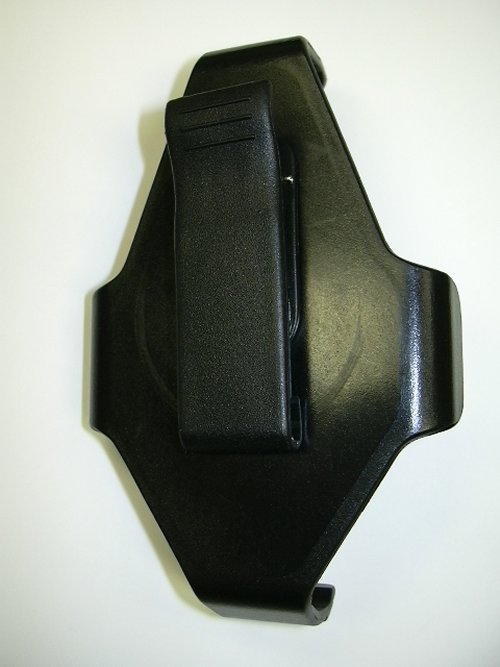 Having the plastics molding facility in house, Seidio are also planning offer some holders for a variety of PDA's - here shown are the Garmin iQue 3600, XDA II and iPAQ 6315 holsters (the last one is only a prototype). Note the top latch - very good to secure the PDA from falling out of the holster.

Data Power Package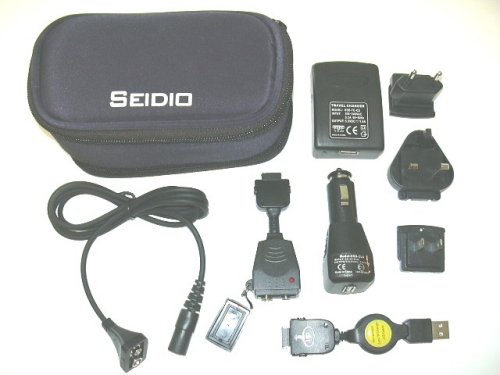 This looks like a very valuable collection of accessories to the road warrior. A retractable USB sync/charge cable, USB charger adapters for mains power and car power systems, an emergency charger for a standard 9V battery, and even an adapter cable for some airplane power systems that you sometimes find next to your seat. All this comes in a nice carry case. Currently priced at USD 39.95 - pretty good value for your money. We reviewed the Power Pack back in June 2003.

Stackable SD/CF card holder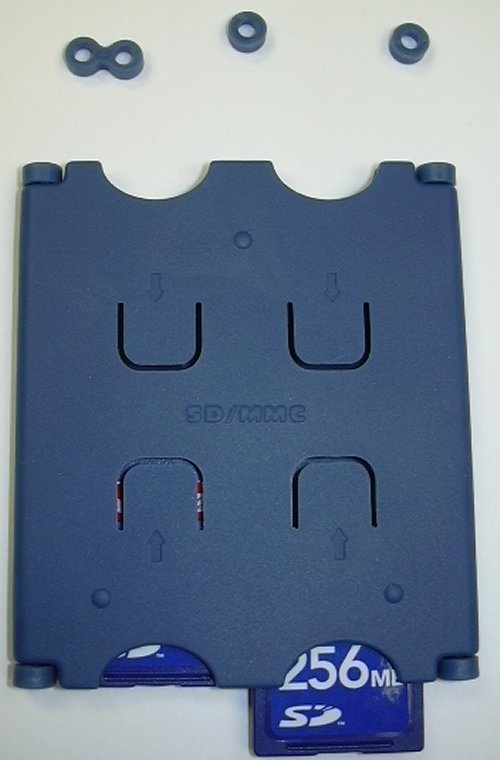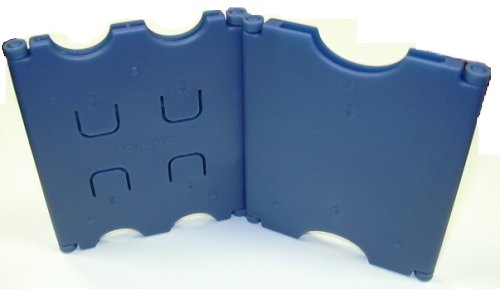 This is a nice little gimmick - a plastic holder for SD cards, CF cards, Memory Stick, etc. - and you can connect the holders together - cute.

Earphones
Seidio produce a variety of earphones, both mono and stereo, for standard PDA's as well as for PDA/Phone combinations including the microphone and the PTT key (Push To Talk). Straight, asymmetrical, over-the-ear, full cover - you name it, Seidio has it. All of the earphones come with the highly practical cable roller, greatly reducing the cable mess.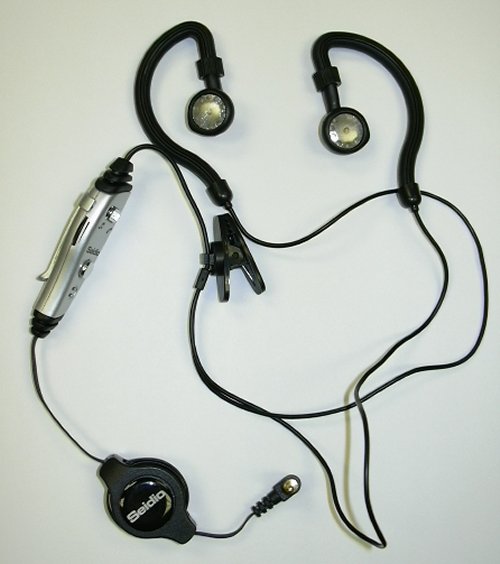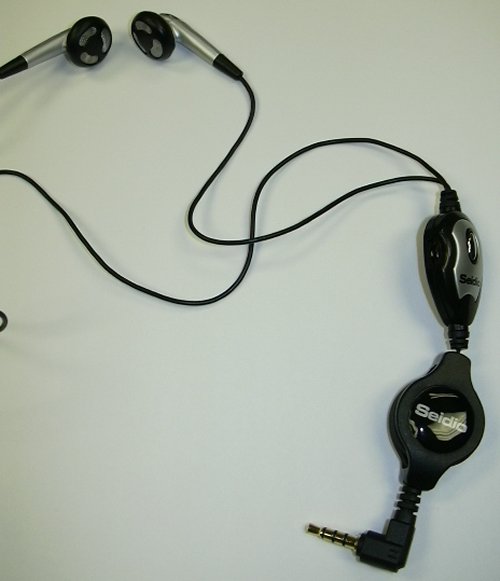 The switch between audio and phone modes is necessary for the Treo 600 phone - a device that's highly popular in the US but virtually unknown in Europe. The same earphones for the iPAQ 6315 do work without the need for that switch.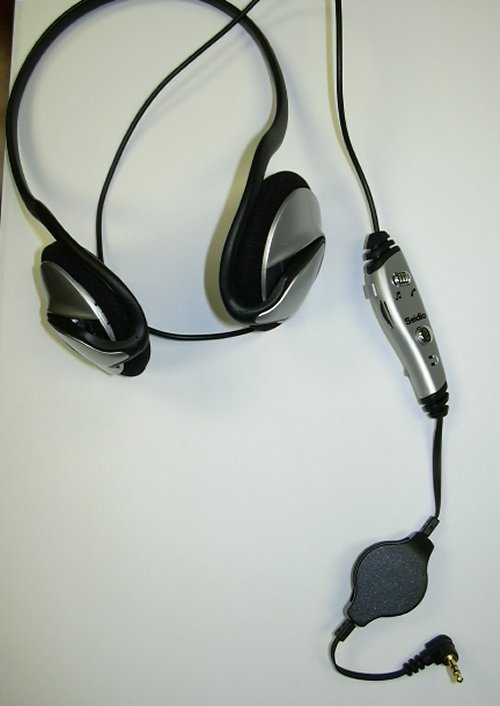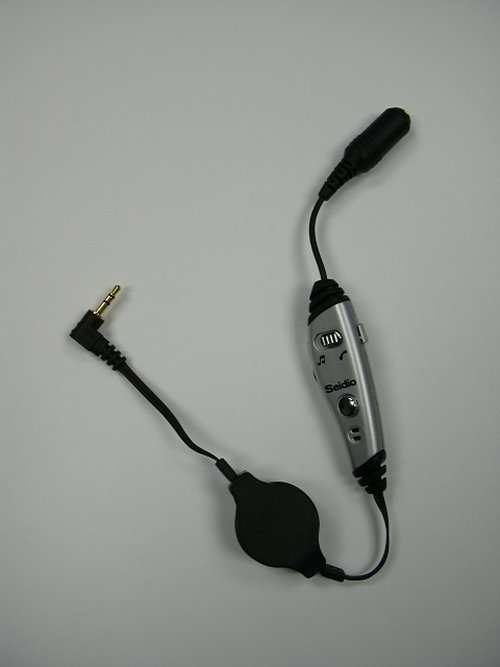 Conclusion
I would like to thank the Seidio team for the opportunity to see their product range and to discuss their product roadmap. It will be very interesting to see what Seidio can do for our GPS navigation needs in the future - I for one am looking forward to that.