Review by Dave Burrows
The Seidio Data Power Package G2 is a new data power package in a little nifty handy travel back with several pockets. I have seen many charger kits available for sale over the years, some include a desk charger and a car charger, some have a converter plug, but nothing like this!
This is THE MOST COMPREHENSIVE date power package available. Enclosed in this small travel bag is an emergency power charger which allows you to connect a 9v square PP3 battery and charge your Pocket PC from this battery.
This kit also includes an 8" USB sync and charge cable to plug into a laptop or desktop PC, a 2 in 1 charger which is ingenious allowing you to charge in-car or for American users in the house with the 2 pin plug and has a 9" coiled cable. Last but not least, the best of all and that's an airline adapter allowing you to charge your Pocket PC in-plane coupling it to the PP3 battery terminal and then to the Pocket PC!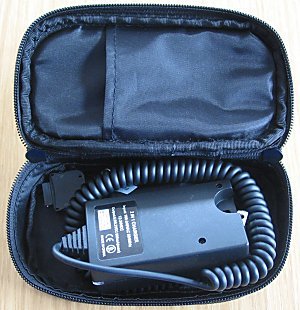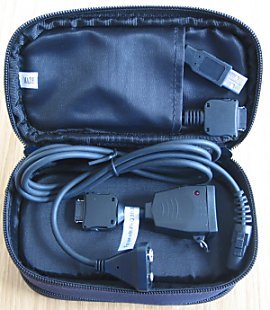 For the frequent traveller, and especially for those long plane trips, the Seidio Data Power Package will really come in useful. I'm always for extending the battery life of your Pocket PC on long trips,and this could keep you going for days.