Odyssey Mobile 4 review
Date: Thursday, November 23 @ 01:51:08 UTC
Topic: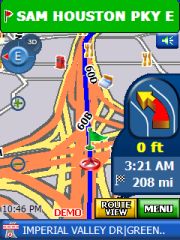 Semsons.com have asked us to review the new version 4.0 of Odyssey Mobile. Since we didn't know the old version (was there ever one?) or the program itself for that matter, and we are always on the lookout for new competitors in the mobile navigation space (and for new ideas they might have) we gladly agreed. Thanks to Carlon from Semsons for providing the review unit. The availability of a three day demo version and the option to download all the maps via the web are a distinguishing feature of Odyssey.

Click here to read more...

Click here to discuss...