The iTrek is a serial mouse GPS receiver and sold by Semsons in America. The mouse is a re-badged GlobalSat BR305 and can be connected to over a dozen different types of PDA as well as standard 9 pin Serial and USB devices.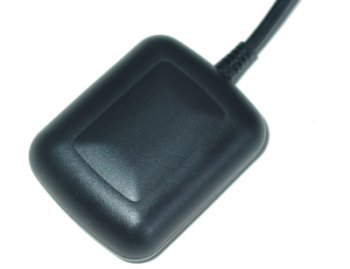 What do you get?
The retail package which I reviewed had the following:
BR305 Serial Mouse Receiver
Car Charger with splitter cable
Connector for iPAQ 38xx/39xx/54xx/2210
Semsons as of the time of writing this review also are doing a special deal for US based orders where they'll give you a free Arkon PDA Vent Mount, which can't be bad!
The PDA connectors are supported by a generic PS2 plug/socket assembly. This provides power to the GPS and charges the GPS mouse. This allows iTrek to support additional devices through different cable sets rather than having a complete model for each PDA.
Manufacturers Technical Specifications
Interface BR-305:RS232 interface with PSII connector
Output Message NMEA 0183 V2.2 protocol, and supports command: GGA, GLL, VTG, RMC, GSA, GSV
Channels 12 parallel channels
Frequency 1575.42MHZ C/A code
Hot Start 8 sec., average.
Warm Start 38 sec., average.
Cold Start 48 sec., average.
Acceleration Limit <4g
Altitude Limit 18,000m
Re-acquisition 100ms
Velocity Limit 515 meters/sec
Horizontal Accuracy 15m 2D RMS Without SA
10m 2D RMS WAAS enabled
1-5m DGPS corrected
Time Accuracy 1us synchronized to GPS time
Dimension BR-305:59mm*47mm*21mm
Power Consumption 90mA
Storage Temperature -30C~85C
Operation Temperature -20C~80C Humidity Up to 95% non- Condensing

PDA Cable Types Supported
PAQ 36XX/37XX series
iPAQ 38XX/39XX series
HP Jornada 54 / 56 series
Palm V series BR305-P500 for Palm 500 series
Casio E-125 / 500 series
Casio E-200 series
Sony Clie T series
Sony Clie N series
HandSpring Treo 180/270
XDA 2 series
Mitac Mio 528 series
Toshiba e-740 series
Siemens Pocket Loox series
Laptop/Notebook PC in RS232 interface
Laptop/Notebook PC in USB interface

What does it look like
It is actually a small rectangular GPS measuring 2.25 x 1.5 x 0.75 inches (59 x 47 x 21mm). It has a wire coming out of one end, about 2 meters long which terminates in a PS2 connector (keyboard/mouse type).
The base of the receiver is magnetised, great for attaching it to the roof of the car if you experience signal difficulties with a heat reflective windscreen, but no suction cup to hold it in place on the dashboard.
On one side of the receiver is a small red LED which is constantly lit when there is no fix or flashing when the GPS receiver has a fix.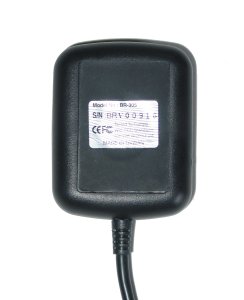 The cable coming out of the GPS isn't coiled, so you can conceal this down the side of the dashboard, but the power plug lead is coiled.
Installing the GPS is very easily done. There was plenty of cable to install it anywhere I wanted in the front of the car. As this is a serial device there is no software driver required. Just plug and go.
The first TTFF came in around 42 seconds, and subsequent TTFF's around the same time when cold.
The signal strength and sensitivity is slightly less than that of the Emtac. Where the Emtac would give a 7-8 satellite fix, the iTrek gives 5-6. This is not a problem as it is more than enough for accurate navigation.
On average, re-acquisition time was more than acceptable and in most cases took less than a second to re-acquire a signal when canyoning or under foliage.
Semsons are selling the iTrek for $129.99, but at the date of writing this review were offering it at a sale price of $109.99 and it can be purchased direct from Semsons Website.