TomTom Reports Euro 33m Loss for Q1 2009

TomToms First Quarter results for 2009 were published yesterday and they make grim reading for the troubled Dutch company.

Total revenue was Euro 213m, down 31% on the Euro 317m revenue in the same period on 2008 and Euro 528m for the last quarter of 2008.

This is the first time TomTom have reported a loss and comes despite TomTom having reduced operating expenses by 30%. With debt increased to Euro 1,159m (up 50m since Q4 2008) TomTom still has a long way to go before it can attain the healthy balance sheets it used to enjoy.

The figures were blamed on distributors and retailers lowering stock levels as a result of the tough economic conditions but TomTom's Chief Executive Officer, Harold Goddijn said, ""Although sell in was difficult end user demand was in line with our expectations and it was encouraging that the market in North America continued to grow."

Partnership's with Renault and Toyota continue. The latest Renault Scenic mini People Carrier has recently been announced and will come with the option of an in-dash TomTom navigation system and they are continuing to migrate the business to a broader profile.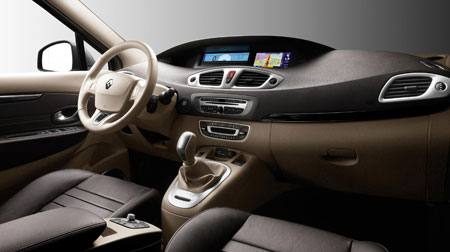 Comments
Posted by deejaydee on Fri Apr 24, 2009 10:46 am

This is hardly surprising given todays highly competitive market. TT have enjoyed a protected market position for too long and have got complacent. My first two devices 3 years ago were ahead of the competition by miles but my latest two vesions have vastly inferior software to the originals, the lack of an SD card renders the basic devices useless for upgrading to European maps if required and the absolute lack of even the most basic customer service from TT is breathtaking. And how long do they expect the buying public to put up with a device that falls off the windscreen whenever the temperature drops below about 12 degrees. Surely it's not too much to expect this high tech device to stick to a glass surface.
Needless to say I wont be buying TT any more.
Incidentally I fed back all my product comments to TT in a constructive manner - guess what - no acknowledgement!
Happy driving
John

---
Posted by FrequentFlyer on Sat Apr 25, 2009 9:50 pm

I'd fire their marketing guru/s forthwith..... TT7 classic example of where they've gone wrong......"You will buy our own standalone products in future....(apart from Germany.)"...Oh yeah ? Idiots.

---