Garmin Launch nuvi 465T Truck SatNav in US - EU to follow

Garmin have launched the nuvi 465T in the US (Europe coming soon).

A satnav designed for truckers, the 465T features a comprehensive database of road weights and bridge heights across the lower 48 states.

It also comes with custom profiles that allow you to to tailor routes to suit the vehicle you are driving and the weight it is carrying.

Other truck centric features include a BreakDown Directory from NTTS and trucker specific POIs. Pre-loaded maps cover the US, Canada and Puerto Rico and the 465T features Test-To_Speech, Lane Assist and an FM Traffic Receiver.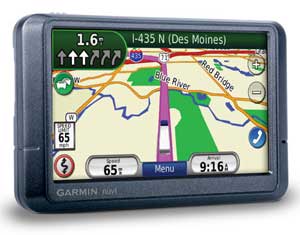 With a custom profile input the route will be calculated allowing for specific height, length, width, weight and hazardous material restrictions.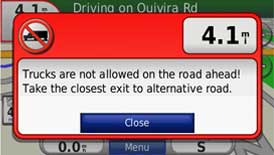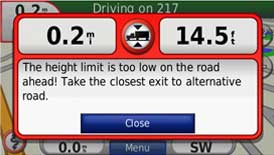 Also features is multi-stop routing functionality and Bluetooth Hands-Free.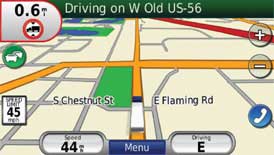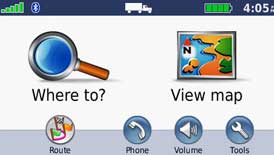 UK truck drivers will be pleased to hear that an EU version is coming later this year although currently Garmin list that model as having UK truck data only.
Comments
Posted by mike170469 on Mon Mar 23, 2009 10:59 am

News Team Wrote:


UK truck drivers will be pleased to hear that an EU version is coming later this year although currently Garmin list that model as having UK truck data only.





At last they have a HGV sat nav Navteq have had the info for a long time

It's a pity it comes when we all have no money to buy it (credit crunch)

and when I've got the lifetime map updates for my 710 (none transfreable)

I'll wait 5 years to see them get rid to any bugs it has and when the price comes down to been adfordable

---

WAZE app
GARMIN NUVI 465T (Truck) CN EUROPE NT 2014.10
Citeron C8 in car Navteq 2011/12
Posted by Darren on Mon Mar 23, 2009 11:19 am

mike170469 Wrote:
Navteq have had the info for a long time


Last time I checked, Navteq still had large parts of the UK unmapped for HGV specific data.

---

Darren Griffin - Editor
Posted by HellFire on Mon Mar 23, 2009 1:29 pm

Why have a separate unit when they could have it in an existing unit like the 8 series as its only software, or am I missing something.

---
Posted by Darren on Mon Mar 23, 2009 1:41 pm

HellFire Wrote:
Why have a separate unit when they could have it in an existing unit like the 8 series as its only software, or am I missing something.


No, this unit looks like it's the 760/765 shell so no reason why it couldn't be done as an upgrade but they'll naturally want to sell the whole unit. Maybe it comes with a 24v charger?

At the end of the day its simpler to offer a truck specific unit than it is to offer an upgrade to an existing model which would cost more when the original purchase an the updated software/maps are taken into account?

---

Darren Griffin - Editor
Posted by mars.1 on Mon Mar 23, 2009 5:49 pm

Is there a release date for the 465t in the uk.

---
Posted by Darren on Mon Mar 23, 2009 6:07 pm

mars.1 Wrote:
Is there a release date for the 465t in the uk.


Not as yet.

---

Darren Griffin - Editor
Posted by macker1 on Fri May 15, 2009 9:22 pm

Any release date

---
Posted by alix776 on Sat May 16, 2009 9:15 am

[quote="mike170469"]



At last they have a HGV sat nav Navteq have had the info for a long time



Quote:


dont forget that both snooper pronav and vdo all use the same data as the garmin will use

---

currently using aponia truck navigation on windows phone. Good bye IOS don't let the door hit you on the way out .

Oh the joys of being a courier.
device Lumia 950 xl