Click here to go to the PocketGPSWorld Speed Camera Database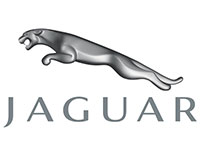 These instructions have been provided by forum member my1690 and apply to 2013 Jaguar XF.
How To install Speed/Safety Camera POI's To Jaguar XF
IMPORTANT:
The USB memory stick MUST be formatted as FAT 32 with default allocation size selected.
Some users are finding that they cannot install the database. If this happens to you then you may need to split the gpx file into two - please contact support or ask in the forums if you need help with this.
Note: Voice guidance has to be enbaled for you to hear the audible alerts (but this can be turned on and off easily enough). This should work on all Jaguars with factory installed Hard Drive Sat Nav. Tested on 2013 3.0D & 2.2D Luxury & Premium Luxury Cars.

1. Start The Engine (Ignition may switch off otherwise while you are installing the GPX files).
2. Insert USB Stick containing the Speed Camera POI's (POI files must be in .GPX format (See Handbook) and in the root folder of the drive, not in sub-folders.
3. Do the following:
Touch the Nav Button
Touch Nav. Menu Button
Touch More Button
Touch Stored Locations
Touch My POI Button
Touch Add Button
Touch "USB Drive" Button
You should now see a list of the POI's on your USB Stick
3. Touch the type of POI you want to install (Do one at a time, it is much much safer that way)
4. When you have installed all the POI's you want to install go to Edit and touch the Edit Button. This should bring up all the POI's you have installed including any previous ones you have installed. Touch the Speed Camera File you want to Edit (Example, Gatso-Mobile-Pmobile-Red Light-Specs), this will bring up a Menu to allow you to change the sound and Switch the Sound and Show on Map On or Off . NB it is recommended that you Switch both Sound and Shown on the Map to On.
5. To change the sound go to the Icon shown on Left Hand Side of screen Touch the Sound Icon it will bring up a list of Installed Sounds touch the one you want for that particular Camera & DON'T FORGET to touch OK before leaving that Menu Screen otherwise it will default to all Off.
Repaet this for all the Speed Camera Files you want to Edit, touching OK after each Edit. Touch Return to Map after you have Edited all the Cameras you want and Remove your USB stick.
6. Take the Car for a Drive near to some cameras you know about and test to see if working OK.
Note:
The Cameras will only work when you are in Map View or the Sat. Nav is Routing you. Once you have gone to Map view you can then go to other screens and Speed Cameras will continue to warn you. You MUST do this every time you start the car, if you don't go to Map View then the camera alerts will not warn you. Switching the Ignition off cancels Camera Alerts as it also Cancels the Map, but not a Route. (As Standard). You can Select which Cameras you want to warn you, or just have them showing on Map with No Sound.
For any queries relating to this guide please us the forum here.
---
---
IMPORTANT: PLEASE BOOKMARK THIS PAGE NOW FOR FUTURE REFERENCE
Add this page to your list of favourites/bookmarks. Please right click here.

NEED HELP? - >



Please note that the safety camera warning software is a free add-on to membership and as such is not a commercially guaranteed product. Both the camera database and the site offer community support and help only. That said, the answers to the vast majority of questions are provided within 24 hours.

For account/subscription/password related issues, please use our Support System and log a support request. See here.
For installation and other issues please use the forums.
---