Report by Tim Buxton
On June the 5th, in Cannes, TomTom announced the successors to the X10 range. The new line-up consists of two models, the GO520 and GO720, They share the 4.3" screen dimensions of the ONE XL but use a 400MHz processor and 64Mb of RAM, in keeping with the outgoing GO 910.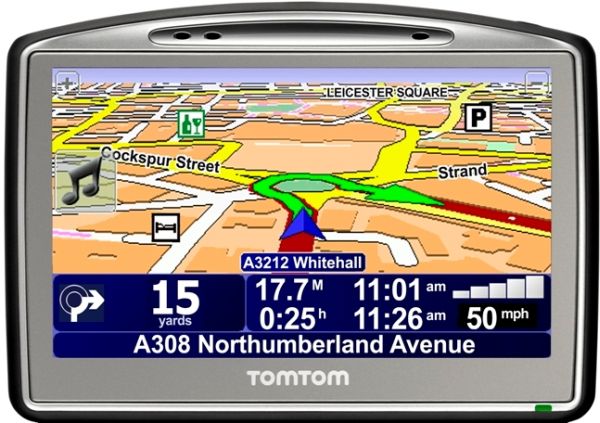 They will come with or without a TMC module (those packages are suffixed 'T') depending on the market. The hot news is the announcement of TomTom Map Share™, which will allow users to not only update their own maps with respect to certain errors they find, but also to share that information with other users via TomTom HOME. They can also incorporate the changes that others have made.
TomTom have also added Voice Recognition to the number of ways by which one can navigate to an address. I tried this on my own address and it worked flawlessly. Bear in mind, though, that my address has a phonetic pronunciation almost the equivalent of its spelling. Voice recognition is available in the following countries :- Austria, Belgium, France, Germany, Italy, Luxemburg, Netherlands, Portugal, Spain, Sweden, Switzerland and the UK.
Although there is no definitive language list for this feature, I'd expect it to be German, French, Dutch, Italian, Portuguese, Spanish, Swedish and English, based on the countries supported. Text to Speech is also supported in the above language list with the exception of Portuguese and Swedish (but English has UK and US variants).
The hands free capability has been enhanced with options like auto-answer along with noise reduction and echo cancellation. On the information front, the status bar can now be positioned vertically, something that has been asked for for some time.
There is a new section to the already extensive menu structure, this being the Help Me, section which gives immediate access to various Emergency service and Medical information.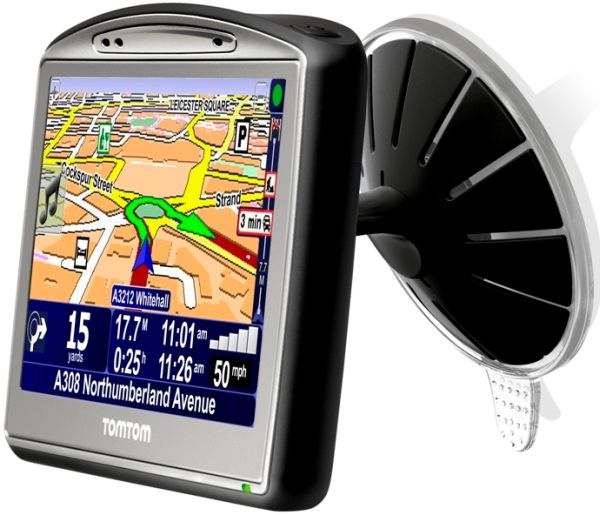 An FM transmitter is built into the unit allowing audio instructions and music to be played through a vehicle's stereo system. The iPod connection is also retained. Bluetooth use has been expanded from the usual BT capable mobile connection and now certain content, such as locations, music, pictures and more can be exchanged between users.
TomTom have also added a host of 'fun' stuff, like the ability to create your own navigational instructions (or get someone else to do it for you) or change the vehicle icon. There is also a hotkey icon on the main screen which can be customised to go to one menu option in just one screen tap.
The unit has a claimed battery life of up to five hours and it weighs in at 220g, slightly up on the XL but over 100g lighter than the GO910. Coupled with its slim profile this should make it easily portable (by the owner) in a shirt pocket.
Conclusion
With a range of accessories including hard and soft carry cases, remote control and home charger complementing the hardware and software, TomTom see this as the way to keep them in the number one slot for PND sales. Although I will reserve final judgement until a review model is available, I have a hunch that they could be right.