Article by Dave Burrows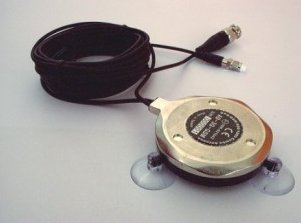 Introduction
San Jose Navigation Incorporated is a GPS company and turnkey solution manufacturer specializing in mobile and marine GPS recievers and antennas. SA Nav are located in Taiwan.
SA Nav among many products, manufacture a low profile GPS/GSM antenna which can be used in AVL applications. The antenna sports high performance with a high-gain low noise filter, a low profile, waterproof and suction cup mounting.
The AU-3S-GSM is ideal for AVL or fleet management use. Ideal for applications that requires both durability and compactness in size, allowing for covert installation and a ruggedized construction.
AVL (Automatic Vehicle Location) is primarily used in Fleet applications, tracking vehicles to see where staff are going, whether they are making personal stop offs in work time and costing the company money.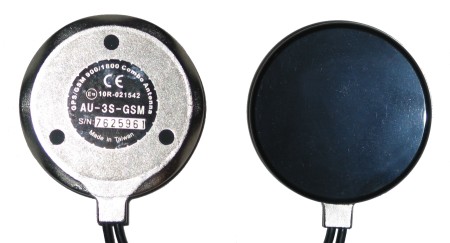 AVL can also be used for tracking fleet vehicles when they are, they can be tracked to their end location allowing companies to inform the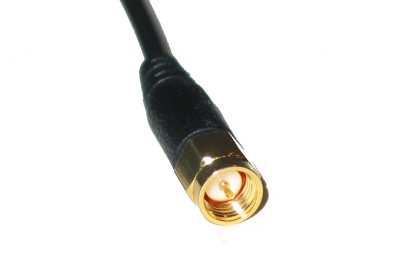 police of the whereabouts of the stolen vehicle.
Consider a vehicle, which has broken down and is stopped on the hard shoulder of a motorway. The driver is confused, and does not know if he is travelling north or south. There is a location system which sends the cars location to the breakdown service and possibly offers a voice communication with the driver. It could be said that a possible error of 100 or even 10 metres would not pinpoint the vehicle on either of the two carriageways. True enough, but if the system had logged the positions of the vehicle while it was travelling, just before it stopped, then the last known direction of travel is known, and hence the appropriate carriageway.
AVL can also be used by fleet vehicles to notify breakdown services of the location of a vehicle.
The AU-3S-GSM comes with the main body which is the dual-band GSM antenna and GPS Receiver, and comes with two cables splitting away from the main body, one has a GPS cable and one a GSM cable terminating in an SMA connector. The AU-3S-GSM is built to last, a solid sturdy unit with a magnetic base allowing you to fix this easily to the insides of the bodywork of a vehicle.
GPS Antenna
GSM Antenna
Features
High performance GPS patch antenna with cutting-edge low noise amplifier
Dual band GSM 900/1800 MHz cellphone
Frequency
1575.42 MHz
880~960 & 1710~1880 MHz
Gain
27dB typ.
1.7 dB
Noise Figure
1.2 max.
---
Polarization
RHCP
---
Attenuation
20dB min. @F0+/-50MHz
---
Bandwidth
10 MHz
70 MHz for frequency of 890~960 MHz;
170 MHz for frequency of 1710~1880 MHz
VSWR
<=2.0
<=2.0
Impedance
50 ohm
50 ohm
Power/ Consumption
+2.7Vdc~ +5.5Vdc/ 13mA
Power Handling Cap.: 10W
Cable/Connector
3m RG-174 FME Connector
3m RG-174 SMA Connector
Operating Temperature
-40 o C ~ +85 o C
-40 o C ~+85 o C
Storage Temperature
-45 o C ~ +100 o C
-45 o C ~+100 o C
San Jose Navigation also supply the HA-26, which is an omni-directional antenna mainly designed to improve GPS reception in certain types of terrian. Most GPS Antennas focus on the direction the antenna is pointing, and this is where the HA-26 comes in being able to rotate the antenna. This is ideal for mobile applications, portable and for some base stations. The HA-26 also receives signals in horizontal positions.

| | |
| --- | --- |
| Antenna Specification | |
| Construction | Body made of PC and PBT, with the base of zinc |
| Dimensions | |
| Weight | 17 grams |
| Center Frequency | 1575.42 MHz +/- 1.023 MHz |
| Polarization | R.H.C.P |
| Antenna Gain | +3 dBi typically |
| Axial Ratio | 3 dB max |
| Output VSWR | 1.5 max |
| Output Impedance | 50 ohm |
| Connector Available | SMA |
| | |
| Low Noise Amplifier | |
| Center Frequency | 1575.42 Mhz +/- 1.023 MHz |
| LAN Gain | 30 dB typically |
| Band Width | 2 MHz min |
| Noise Figure | 1.5 max |
| Out Band Attenuation | 20 dB min @F0 +/- 50 MHz |
| Supply Voltage | 4.5~5.5V DC |
| Current Consumption | 28 mA +/- 3mA |
| VSWR | 2.0 max |
| Output Impedance | 50 ohm |
| | |
| | |
We will shortly be opening our AVL section at Pocket GPS. Once we have a significant amount of antennas, we will be comparing these and reviewing these items side by side.