The first thing you need to do when you receive your case is fit the supplied bumpers.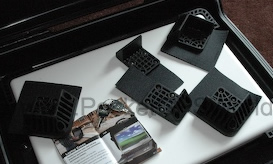 A Selection of bumpers in different sizes is provided to cater for most possibilities
The bumpers are attached to a Velcro patch, when fitted to the case lining hold fast and securely. They help locate the laptop and isolate it from external shocks.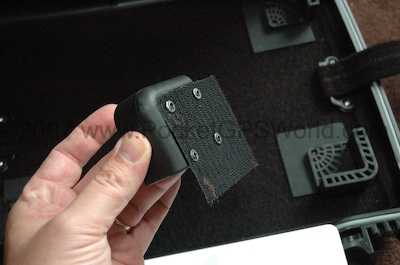 Once you have fitted the four corner bumpers the laptop will sit securely in the case. To secure the laptop and keep it in its place with the lid closed there is a fabric/velcro safety strap.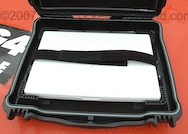 The big bonus of this case for field workers is that it can be left in the case and operated whilst there. The lower half of the case is low profile which means it does not sit higher than the laptop contained within making for much more comfortable typing.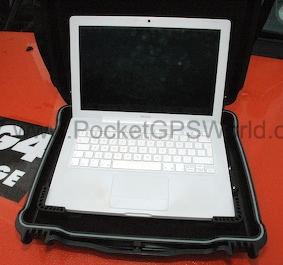 The left and right hand sides of the case are dropped to allow cable access to ports. This works great so long as your laptop has power and other ports on the sides. If your power socket or USB ports etc are on the rear then you need to ensure you have sufficient room to access them with the laptop in-situ.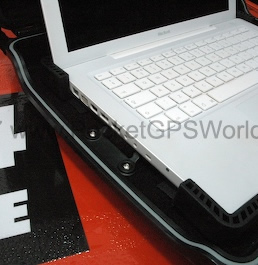 The case is secured by two very strong latches which have an over centre action. The key latch is in a compartment outside of the O-Ring so as not to compromise the effectiveness of the water proofing. there is also a strong and comfortable rubber/fabric handle.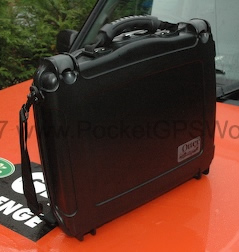 The bottom has rubber feet to prevent scratching etc.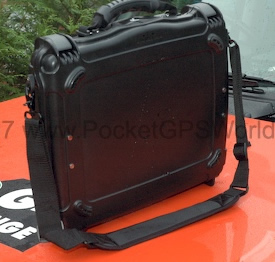 An extra cost option is the Business Card / File / Pen & Pencil Holder which attaches to the lid.