If you're heading off on a long journey this bank holiday weekend my old army adage, PPPPPP is one to remember. Prior Preparation Prevents P*** Poor Performance! Plan ahead, prepare, have your route set before you head off, check traffic conditions and don't stick your satnav to the screen in a stupid location :) Have a great weekend and, for a change, pack some sunscreen.
Darren Griffin
Driver Warned By Police For Satnav Stupidity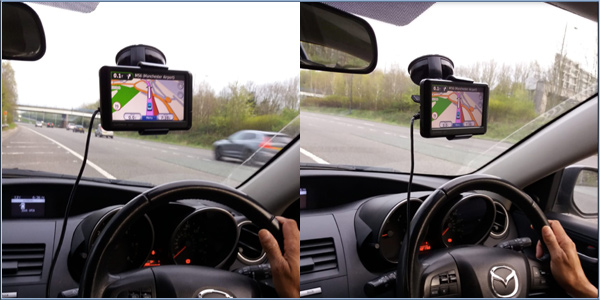 Greater Manchester Police stopped a driver on the M56 and gave him 'words of advice' after they observed him driving with a satnav stuck to the windscreen directly in front of him.

A Police spokesman said: "This vehicle was stopped and the driver given advice regarding the placement of his sat nav. This was clearly obstructing his view and directly in his line of sight, you must have a full clear view of the road and traffic ahead, obstructing this is an offence. There were two child passengers in the car which led us to take immediate action and having been given advice moved the sat nav to a more appropriate place and was issued with a traffic offence report (TOR) before being allowed to continue his journey."

Read more
Younger Drivers Lost Without Satnav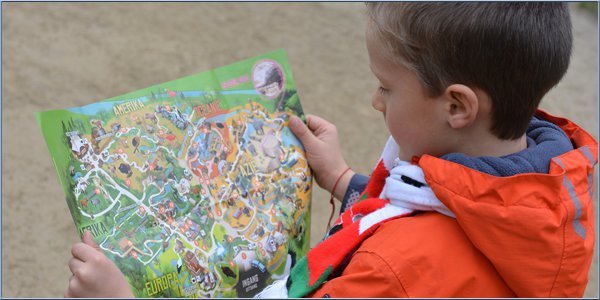 A study carried out by University College London suggests that using a sat nav "switches off" the parts of our brain that are responsible for memory and navigation and makes navigating using only road signs and traditional maps more difficult. This means you are far less likely to be able to remember a route without relying on technology.

Unsurprisingly few young people would feel confident relying on road signs and a paper map to navigate. In fairness that was a skill that few even of those of us old enough to remember driving pre-satnav could say we truly excelled at.

However it does seem that there is a big difference between being guided by a map and road signs and relying entirely on a satnav. We don't appear to make mental notes of landmarks and other visual references in the way we used to, a sort of mental breadcrumb trail.

Read more
Speed Camera Database Updated - v17.043 - 17 Apr 2019 & This Week's Subscriber Award Winners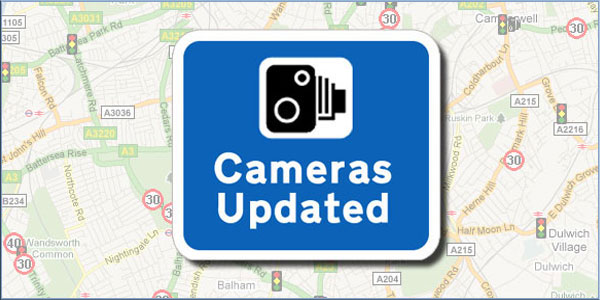 This week we have 64 static and mobile speed cameras added, removed or modified in the live database. Of the 31 unique submitters that were the first to submit qualifying reports this week, 8 members have won a 1 year subscription extension this week:
aj_irishman, camaltby, Dale7920, k984942, lafontla1, nichcuta, Sanensafe, tom6450.

The congratulatory emails should be with you by now.
Subscription Winners: please act on the email, you MUST cancel any PayPal recurring subscriptions to avoid auto renewal and benefit from the free 12 month subscription extension.
Five users missed out by not having a qualifying subscription, the remaining 18 came from lifetime members and 12mth subs extension winners. They are:
Andy-G, bobtheboater, CAA_0528205956, dave030445, dorsetbred, doyou, fatsi, johalareewi, Lemec, MaFt, mhvideos, newtomoneowner, Oldboy, Quinny1, snoopers5, spoon246, trbjones, Twistedbitz.
The rewards for successful camera submissions have changed, see here for full details.
If your subscription is due to expire, please note that PayPal subscriptions auto-renew and if you do not wish to continue you must cancel it via your PayPal account. A post in the forums explains how to check (see here).