With TomTom announcing Foursquare integration to add to Facebook and Twitter is it a sign that manufacturers are struggling to add new functionality?
The younger generation of users will no doubt welcome the added social networking features but what else can they offer that isn't already there? Better map data and improved handling of errors will still be at the top of our lists but what core functionality would you like to see.
Post your feature wish lists in our forums.
Darren Griffin
How TomTom Make Digital Maps Part 1 of 5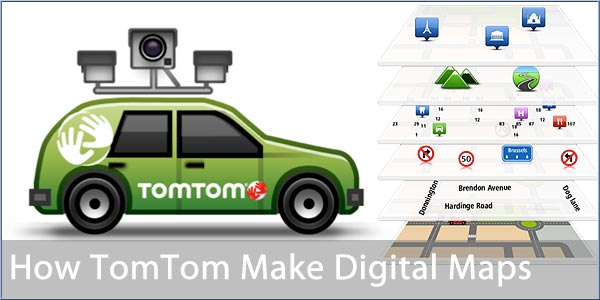 This is the first in a series of articles that examines the intricacies of creating and maintaining digital maps by TomTom.
Here we look at Map Geometry, how the roads are discovered and the basemap created.
TomTom's digital map consists of a series of layers. It starts with the basemap which defines the geometry of the roads, the next layer provides the map attributes (names, turn restrictions etc), then on top of that comes community contributed content, then we have the 'real road speeds' provided by IQ Routes, and then at the top of the stack is the TomTom HD Traffic.
Read more here.
Reviewed: Garmin nüvi 30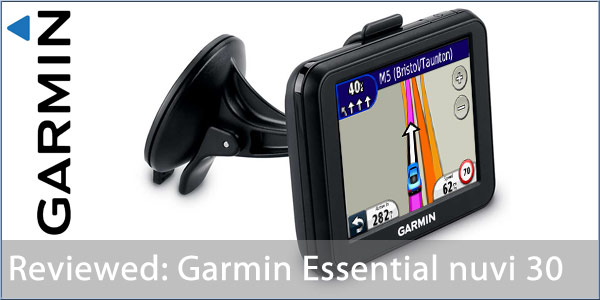 I think it's safe to say that many of us are struggling financially at the moment and, while interesting to read, there's not much point reviewing top-of-the-range, flagship devices.
Especially when perhaps 90% of the audience aren't in a position to splash out on such items. It was for this very reason that we asked Garmin for a nuvi 30 to review. With an RRP of £79.99 it's a lot more affordable than their £279.99 nuvi 3590LMT.
So, just what do you get for your £80? Just how 'basic' is their entry-level nuvi 30? Read on to find out!
Read more here.
TomTom updates iPhone and iPad app to v1.11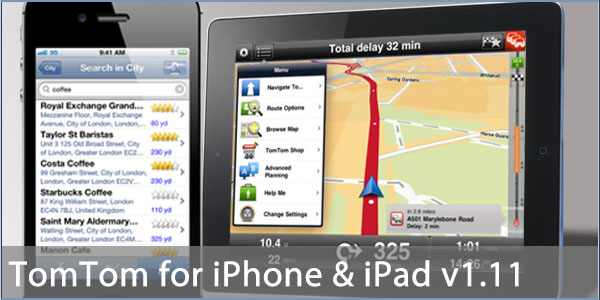 TomTom have released the latest update for the iPhone and iPad navigation app.
Available as a free update for existing customers, v1.11 adds support for Foursquare allowing users to search for and navigate to Foursquare places as well as check in on arrival.
Other improvements include the latest map data, an updated navigate to contacts function, a navigate to copied addresses feature, a customisable menu layout and the ability to quickly and easily change the route type and have the calculated route recalculated.
Read more here.
MIT project uses smartphones to collect traffic light data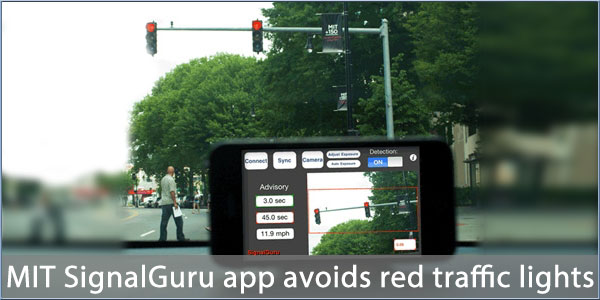 An MIT (Massachusetts Institute of Technology) research project is using images captured by dashboard mounted smartphones to collect information on traffic light patterns.
The data can then be used to advise drivers when to slow down so that they do not have to sit at red lights and waste fuel. In tests, the system helped reduce fuel consumption by 20 percent. another possible use is its incorporation into satnav guidance applications.
The system can handle traffic light systems that operate on both fixed and continuously varying schedules. The data collected is shared amongst other users of the app to provide a continuously updated data stream of traffic light patterns.
Read more here.
Speed Camera Data Updated - v10.084 (22/8/12)
& This Week's Lifetime Subscriber Award Winners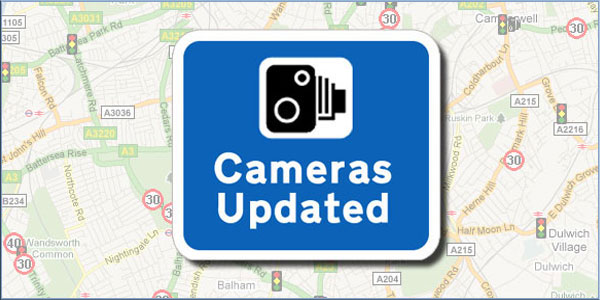 This week we have 71 static and mobile speed cameras added, removed or modified in the live database.
Of the 28 unique submitters that were the first to submit qualifying reports this week, congratulations are due to the following 6 new members of the Lifetime Subscriber club:
brian36, CAF_0718141712, donmc, londis, OldDogUK, sattyb.

The congratulatory emails should be with you by now. New Lifetime Subscribers, please act on the email, YOU MUST cancel any PayPal recurring subscriptions. Six members missed out by virtue of having never subscribed. The remaining 16 were already Lifetime members. Please join is sending our continued thanks to them for continuing to take the time and trouble to report speed cameras for the benefit of us all. They are:
Anita, bloby, bw2020, CA_0225134108, CA_0227041230, CA_0528005243, CAA_1130221413, DennisN, Gardela, garik, GPS_fan, jvlmp, PhilGarmin, Tomo, vdeknock, wazzzzupmate.
Subscribers - PayPal Auto-Renewal

If your subscription is due to expire, please note that PayPal subscriptions auto-renew and if you do not wish to continue you must cancel it via your PayPal account. A post in the forums explains how to check (see here).