Darren is away on his annual vacation for the next couple of weeks, so once again you are stuck with my scribbles for a while.
As some of you who visit the site regularly may have realised we had our 10th birthday on the first of August. This is quite an achievement for a fast moving technology market sector, so rather than the normal newsletter this week I will briefly sum up some of the highlights of our first 10 years:
It was ten years ago that the team at PocketGPSWorld.com took the wrappers off our embryonic site and opened up our muses to the world at large. Even now I remember the day well. We were waiting with great anticipation wondering how many visitors we would get, and if we had wasted out time putting all that effort into the site.
Well we were hit with a big surprise. On our first day we had over 2,500 visitors to the site exceeding our wildest dreams. At the time that was more than most business sites had in a whole year! We thought that this could not continue, but we were very pleasantly surprised. It was not just sustainable it grew exponentially. At our peak we were getting 70,000 visitors a day viewing over 200,000 pages each day.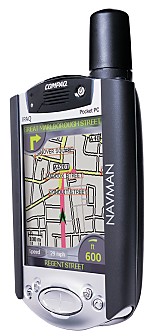 PocketGPSWorld started back in 2001 when 5 members of the Navman newsgroup got together to provide accurate information on how the emerging GPS systems worked. Dave Burrows, Mike Barrett, Darren Griffin, Duncan Hill and Kevin Tea were the founding members of the site and helped form it into the largest English language GPS resource in the World. The site was unveiled to the public on August 1st 2002 after we had gathered and written a number of articles on the then current GPS Products. Click here to see our original site in the way back archive.
Back in 2001 when we first started GPS had been around for a little while, but it had been accurate only to 100M for consumer use. This changed in May 2000 when Bill Clinton abolished the Selective Availability and increased the accuracy of the system to 10M. This was enough to allow the use of GPS for in-car navigation systems. Mostly GPS was in use by in-car systems and handheld units from Garmin.
PDAs changed the way GPS was used by adding GPS and maps to a mobile graphical device the paradigm shifted dramatically. I clearly remember way back in 2001 when after standing with my iPaq and Navman 3000 GPS accessory sleeve for 10 minutes all of a sudden an arrow appeared on my Memory-Map topo map showing me exactly where I was standing. Back in those days the technology was astounding though expensive. It has come a long way since then to a point where SatNav is a fully adopted consumer product. Today you can buy an all singing all dancing connected SatNav with live traffic and online services for about £250 compared to my first iPaq PDA and GPS sleeve which cost me £999.99 as a special offer from Dixons.
That was the start of our adventure into GPS. Continue to read more here.
Speed Camera Data Updated - v10.081 (1/8/12)
& This Week's Lifetime Subscriber Award Winners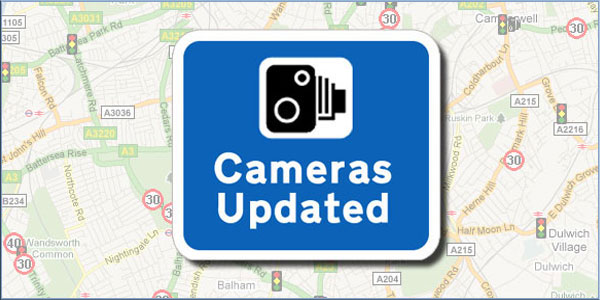 This week we have 85 static and mobile speed cameras added, removed or modified in the live database.
Of the 26 unique submitters that were the first to submit qualifying reports this week, congratulations are due to the following 8 new members of the Lifetime Subscriber club:
axios, CAA_1209101926, coul, ether, fivewatt, freeabbood, Mike1200RT, sbarker.

The congratulatory emails should be with you by now. New Lifetime Subscribers, please act on the email, YOU MUST cancel any PayPal recurring subscriptions. Three members missed out by virtue of having never subscribed. The remaining 18 were already Lifetime members. Please join is sending our continued thanks to them for continuing to take the time and trouble to report speed cameras for the benefit of us all. They are:
afcase, agne, alarmsparks, aviator1945, CAA_1130221413, CaptCol, cneilwilliams, essexadi, FrequentFlyer, gcranston, jackdeth, jamesjay, KeithD, marmitebcfc, sanujsalim, skanska, smstextaddict, Sproing.
Subscribers - PayPal Auto-Renewal

If your subscription is due to expire, please note that PayPal subscriptions auto-renew and if you do not wish to continue you must cancel it via your PayPal account. A post in the forums explains how to check (see here).