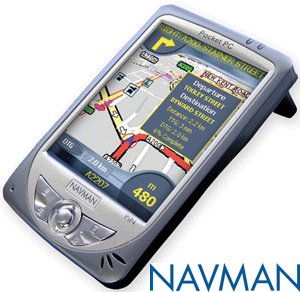 Review by Tim Buxton
Introduction
After being lent a Navman PiN to take to the meeting at Tangmere earlier in the summer, I thought I should write a mini review for the Pin on my experiences.
In The Box
Navman PiN
128Mb MMC card
SmartST V2 software and maps
Car mount
In-car charger
Mains charger plus attachments
Sync cable and App. software
Protective carry case.
Documentation
Hardware
The PiN is essentially a Mitac Mio 168 DigiWalker with Navman SmartST V2 software. Very briefly it is a WM2003 Pocket PC with Intel PXA-255 300MHZ processor, a 3.5 inch 64K colour screen, 64Mb RAM and 32Mb flash RAM. It also has an SDIO slot which will take an MMC or an SD card. It has all the usual PPC applications associated with this sort of device, such as Word, Excel and IE.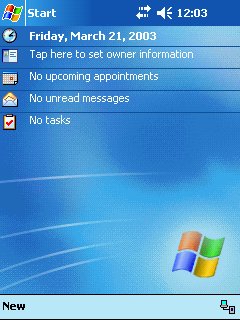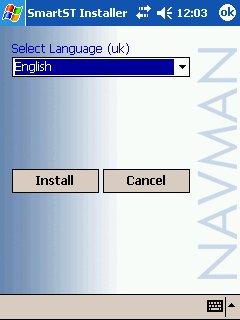 Storage Card and Installation
The MMC card contains the application software. It couldn't be easier to install, either. Once you've gone through the usual PPC setup procedure, just insert the MMC card. You are immediately presented with the option to install the software, and as the MMC card is tied to the particular PiN with which it ships, no Internet activation is necessary. The card has maps of Southern England, Paris and one of the Italian areas (can't remember which) since these are apparently the areas where most sales are made.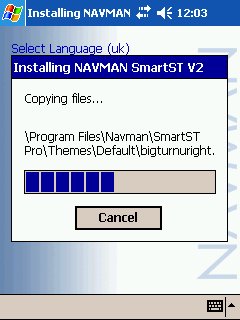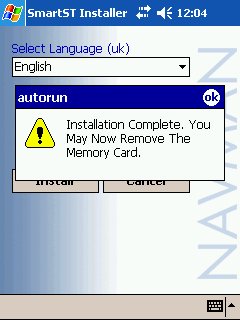 Software - SmartST V2
I like SmartST V2, especially the fact that you get maps for 16 countries (EU version) for your money. Also, you can navigate across map areas without having to switch maps. The software allows for changing the displayed information between Angle, time, ETA, TTG, DTG and speed when in '3D Navigate' mode, which is automatically selected when a route is set. While in this screen you can also display a summary of the journey statistics. You also get modes for Safety Screen, birds eye view and instruction list.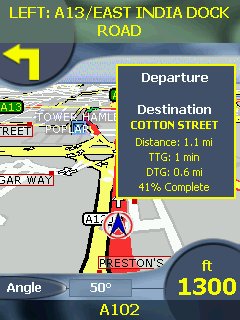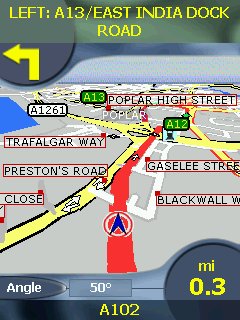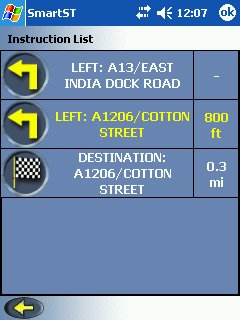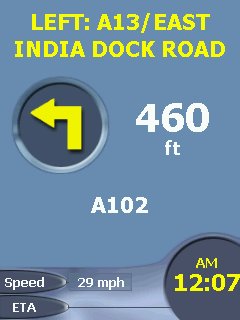 Car Mount
The car mount is a suction pad, and a big one it is, too, much more sturdy looking than the one which came with my Navman sleeve.
Car Charger
Not much to say, apart from it's a car charger…
Mains Adapter
Now this one I do like. It is a power adapter which has two snap on plug attachments, one for UK sockets and one for the European flavour. What a good idea it is, not to have to have two separate adapters.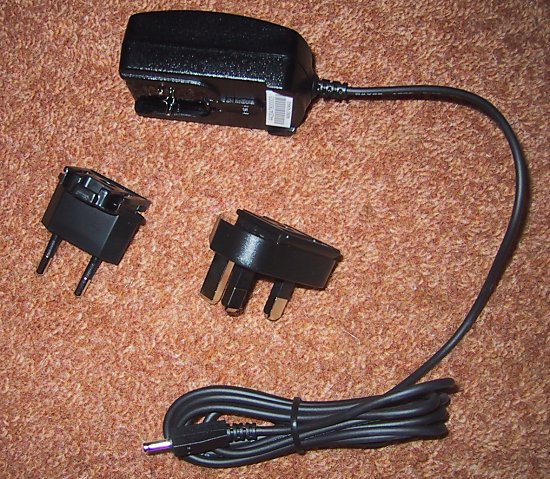 Sync Cable
The sync cable has a jack socket into which the ac adapter or car charger can be plugged.
Carry Case
The carry case is exactly that! I was more interested in the functionality of the unit itself.
Manual
Same goes for this. I didn't really look but the book was quite thick and there was an addendum sheet telling the user what comm. Port and baud settings to use.
Conclusion
I like the all in one construction; no need to worry about switching on a Bluetooth unit, connecting a sleeve or wired GPS or anything like that. I also like the software.
I think the unit itself is a bit flimsy. I've bounced my iPAQ's several times and they are still working. I don't have the same confidence about the PiN.