Seidio G4500 mount for iPAQ 6515 review
Date: Wednesday, December 14 @ 17:56:53 UTC
Topic: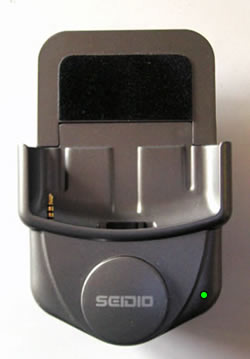 We were able to show two new Seidio mounts at the Basingstoke event (the G4500 and the G4850), and they drew a lot of interest from the crowd. Our user Paul Driver liked the G4500 so much he was actually willing to write a review of the mount.

Unlike many PDA car mount systems, the Seidio G4500 also features an in-car microphone together with amplified loudspeaker. Altogether, this makes the unit not only a robust and sturdy mount for your PDA, but also a full blown hands-free car-kit for your cell phone.

Click here to read more...

Click here to discuss...