TomTom enters the ActionCam market with the TomTom Bandit
Date: Thursday, April 30 @ 09:14:57 UTC
Topic: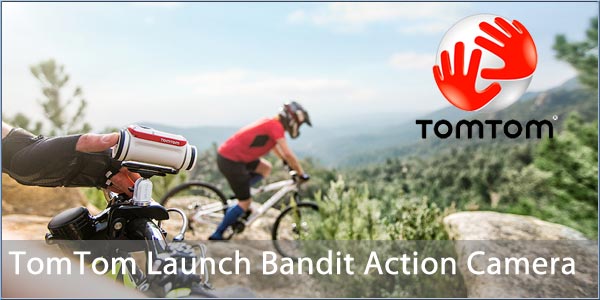 TomTom has diversified into the Action Camera market introducing the TomTom Bandit. Rivalling the likes of GoPro, Movius, and Contour TomTom have joined a wealth of competitors in a lively market. The main use we have had for these type of devices is to capture video of SatNavs in action, but they can be used in all sorts of scenarios from time-lapse photography to recording rocket launches from the launch pad (one of my other interests).

The TomTom Bandit is entering an established market and needs a unique selling point. This is provided by the camera acting as a media server allowing the user to review footage and mark clips for download without having to download them onto a computer first. That way you only need to download what you really want from the camera leaving the rest of the footage on the device.

One feature of the camera is a built-in GPS function allowing the footage to be geotagged. Other sensors include motion sensor and heart rate sensor which can be used to trigger the camera.

The TomTom Bandit will be available in June priced at $399 or £300.

The full TomTom press release follows:

Click here to read more...

Click here to discuss...