RoadHawk launch multi-camera black box drive recorder
Date: Thursday, August 21 @ 06:46:08 UTC
Topic: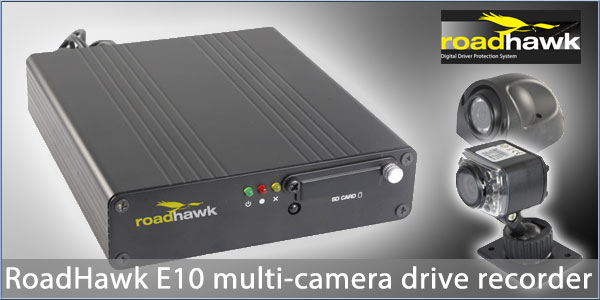 With ever rising cost of motor insurance and crash for cash scams, in-car black box video camera systems are now a popular add-on that can help tip the balance back in favour of the motorist.

RoadHawk are specialists in this area with a range of in-vehicle camera products. In the past we've reviewed a number of their products including the RoadHawk DC-1 and the RoadHawk HD. Now they've added to the range with the RoadHawk E10, a multi-camera solution designed for commercial fleets. The RoadHawk E10 can provide 360 degree coverage, with both internal and external protection and supports upto 4 cameras.

Other features include 'side swipe/cyclist' protection, rear view, load and occupant monitoring options with the evidential grade video and GPS data recorded on a 100+ hour loop. The RoadHawk E10 system starts from £249.95 ex VAT plus fitting.

Source: Roadhawk.co.uk

Click here to read more...

Click here to discuss...