LECHAL Launch SatNav Shoes
Date: Thursday, April 17 @ 05:32:47 UTC
Topic: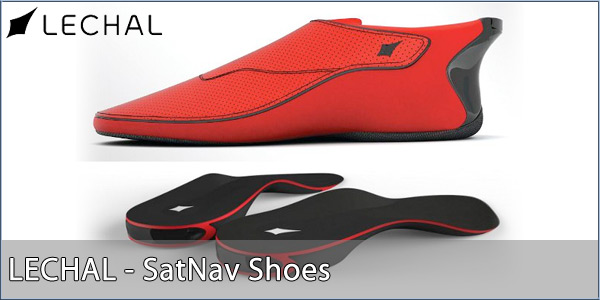 Five years and sixteen days ago the online retailer of all things cool, Firebox, released the 'SATNAV Shoe' - this was of course a very well put together April Fools joke though.

However, thanks to Indian Tech firm Ducere Technologies, the SatNav Shoe is now a reality (although not quite as extravagant as the Firebox spoof). The LECHAL (Hindi for 'take me along') shoes and insoles vibrate on the left or the right to signal the way to go. This haptic feedback was designed to be especially useful to those who are visually impaired and would struggle to read a map or smartphone app in a busy street. The team have also designed the LECHAL to be useful for runners and walkers by tracking the number of steps as well as a rough guide to the number of calories burnt.

Click here to read more...

Click here to discuss...