Osomount launch Quick Grip
Date: Thursday, March 20 @ 05:56:23 UTC
Topic: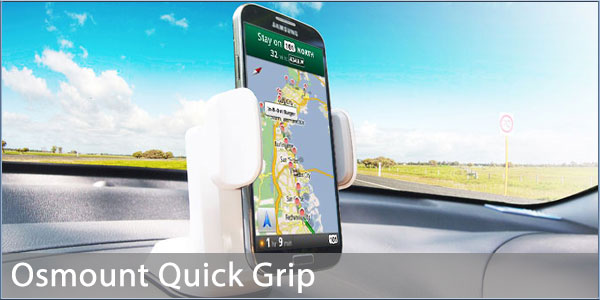 Osomount have launched another new smartphone cradle, called the Quick Grip.

Using their combination suction/gel mount that can attach to glass, textured dashboards and other surfaces with ease, the Quick Grip features adjustable jaws that can even accommodate larger phablet style devices such as the Galaxy Note 2.

The cradle rotates to allow use in portrait and landscape orientations. The cradle can also slide up and down the mount.

Available in black or white at £21.99.

Source: osomount.com

Click here to read more...

Click here to discuss...