TomTom updates iOS app - now supports iPhone 5 screen
Date: Wednesday, November 28 @ 16:12:36 UTC
Topic: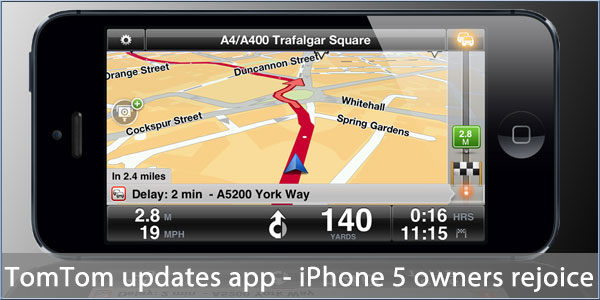 TomTom have released an update to their iOS app today that adds support for iPhone 5 and takes full advantage of the larger screen with a bigger map view and enhanced menu and search pages.

As well as support for iPhone 5, version 1.12 includes a new map. But, Google Local Search is now gone, TomTom places now takes centre stage allowing you to search for businesses, POIs etc.

TomTom also now integrates with Apple Maps. If you find a location using Apple Maps, TomTom can be used to guide you to that location by selecting TomTom as the routing app.

Source: iTunes Appstore

Click here to read more...

Click here to discuss...