Garmin Launch StreetPilot For iPhone Today
Date: Tuesday, August 02 @ 11:09:46 UTC
Topic: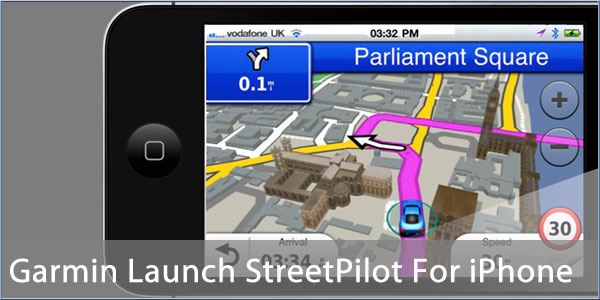 Most SatNav companies have some form of SmartPhone solution with the exception of Garmin. Well earlier this year Garmin introduced StreetPilot for iPhone and iPad in the US Apple AppStore, and now a newer and better UK version of the app is soon to be released in Apple's UK AppStore.

Historically Garmin have had a number of forays into the SmartPhone market, but either the market was not ready or Garmin's products did not meet the market requirements of the time. Whilst the Garmin PNDs thrived the mobile side of the business struggled. This seems about to change as Garmin now have a mobile app running on the Apple iPhone/iPad platform that takes their PND application functionality into the SmartPhone arena.

We spent the morning with Clive Taylor Garmin's Director of Product Development, who showed us the new StreetPilot software for Apple iPhone in action and explained a little about Garmin's policy in the SmartPhone market. Read on to find out about Garmin's entry in to the UK iPhone market, and to watch our 'first look' video…

Click here to read more...

Click here to discuss...