Article by Dave Burrows
We still get quite a few requests for our inside articles, what's my GPS Receiver look like inside, and we have been having a few requests lately for the Emtac Sleeve, so here goes!
We do get a lot of requests from Navman and Emtac users saying they have accidentally bent one of their pins, but it's near impossible to bend it back without opening the case. All you need to do is loosen and remove the screws on the underside of the sleeve (closest to the iPAQ), then gently prise the sleeve open. It will pivot at the antenna end, and you have to be careful here as you do have a single orange wire coming from the main Printed Circuit Board, to the antenna's Printed Circuit Board, so be gently if you do have to open yours up to repair it if it's out of warranty.

Please do not try to open up your GPS Receivers, as this will invalidate your warranty, and in most cases it is plainly obvious that a Receiver has been opened or tampered with.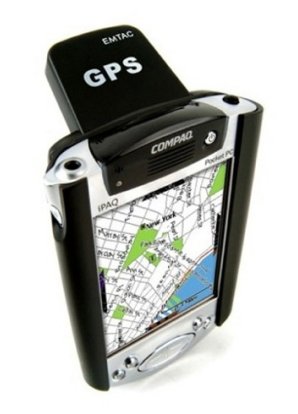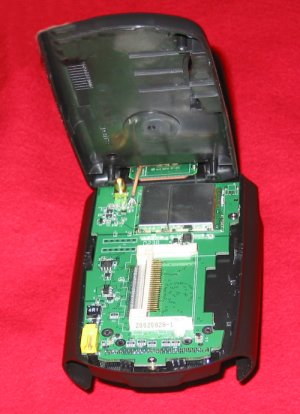 Emtac / TransPlant / CoPilot Crux II GPSJAQ