As this was an early model I did not have the opportunity to evaluate the PC Software that will come with retail units. The 601 has a standard mini-usb port protected from the worst of our weather by a small rubber flap.
The Mini-USB port is used both to charge the unit either by connecting it to your PC with the supplied USB cable or direct from the mains with the supplied USB Mains Adapter.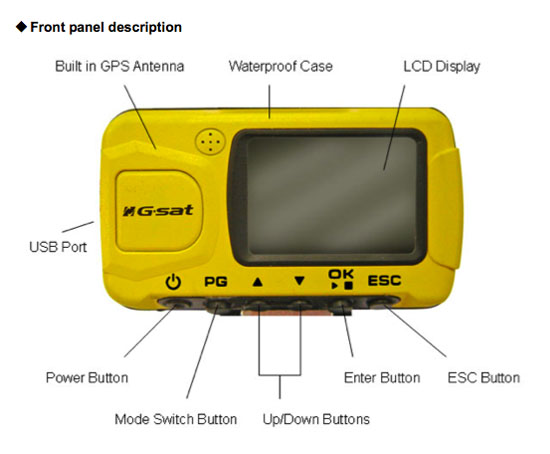 The unit is very simple to operate with the buttons clearly labelled and self explanatory when accessing menus.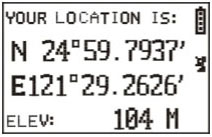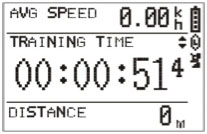 As can be seen in the illustrations above, the screen is fairly easy to read, although the resolution is not very high and contrast is moderate this does not affect the ease of use and as the set is likely to be used outdoors it is fine. All the relevant information is to hand and the menus can be accessed simply and quickly. Users of simple non-mapping GPS systems will be familiar with most of the screens and operation such as the breadcrumb modes and the ability to create way points and import from and export these to a PC via the supplied USB cable.

The sport specific features allow you to record your lap time, distance and speed and compare these against previous runs etc.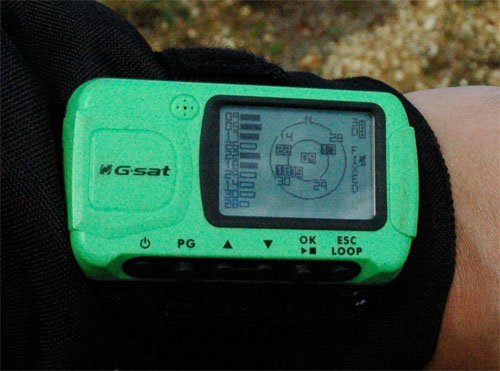 I managed to break off the rubber USB cover within minutes of opening the package and although it was my fault it does suggest that this is a weak area that may benefit from a re-design. I was still able to use cover but it was no longer secured to the device itself and would be easily lost. Without the flap the USB port has no protection and could be easily damaged by water or sweat.