Reviewed By

Darren Griffin
Review Date

2nd April 2011

Manufacturer
Proporta

RRP

£24.95

8
With Easter approaching we thought we'd start looking at travel and holiday related items. And what better product to kick off with than Proporta's well thought out Gadget bag.
Whilst any old bag would suffice at a push for storing your satnav, MP3 player, charger, camera etc, Proporta have come up with a solution that fills the role perfectly.
A little under A4 in size (27cm x 22cm), the bag comes in three parts, all of which can be zipped together or split into separate smaller bags. The largest compartment also conceals a smaller cable storage bag which attaches to the interior by velcro.
Every pouch has a cable access port so that the charge leads, headphones or other cables can pass through and a removable shoulder strap is also supplied. Each compartment is padded and the main bag has a soft lining for extra protection. The two smaller outside pouches zip on/of the main bag with a velcro buckle securing them safely
It's very simple in the way that all the best solutions are but the little touches such as the cable access ports and the ability to break it down into smaller bags as needed result in the perfect gadget bag. Small enough not to be a burden, large enough to accommodate all your gadgets safely and securely.
As an example I was easily able to fit two large satnav's, a Nintendo Gameboy, compact camera, two mains wall-wart chargers, headphones, a selection of cables and be left with room to spare.
How you use it is up to you, the outside pouches are big enough to hold a 5" screen satnav comfortably but the beauty of the design is in its versatility. Even the most compulsive gadget collector should be able to find room for all the must have items in this bag.
Click thumbnails for larger images
Verdict
If you want a bag to store your gadgets when travelling or to keep them all tidy and in one place in your house, this is the bag you need. It would also make a great bag for storing the kids handheld games consoles and other essentials for a car journey. At £24.95 it's also great value.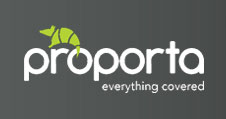 ---