As there is no GPS news this week I am subjecting you once again to Mike's Muses...
After nearly 15 years of popular SatNav applications I have been really surprised how difficult it can sometimes be to locate a precise destination. With, supposedly, very detailed mapping data collection, analysis and assimilation into data sets one would expect there only to be minor issues in locating your final destination. Surprisingly this is not so!
This week I had to go to Portugal to try and sort out some personal family issues. Naturally I took along my SatNav and expected to be able to navigate to my destinations with ease. As I was travelling to locations within 15 miles of the capital, Lisbon, I was expecting the mapping to be of sufficient quality to be able to easily find my destinations. Sadly this proved not to be the case.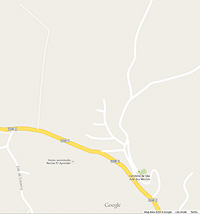 My sister-in-law's house was impossible to find using textual searches for post code, street name, and even the village. It was only through prior knowledge that I was able to locate the road on the map and pinpoint her house that way. Now she has lived in her house for around 9 years, and the roads were in place well before then so it would be reasonable to expect it to be on the maps. Well you would be wrong!
The spur road that she lives in was the Google map, but not in the TomTom map. In TomTom the road that it connects to was there. As the road that it connects to has the same name it is reasonable to expect that it could be found. Sadly not as very few roads around that area are named in the map data. The road names are not on the Google Maps either. as can be seen from the image above.
My Farther-in-law's apartment was much easier to locate as it was in the centre of Alhandra and was part of the original village.
However even if you have great mapping data it may still not get you to your destination easily as Darren found out earlier this week. This is nothing to do with maps, but the more mundane environs of the physical world. I am referring to the bane of every delivery driver, house numbers.
For a start not every house has a number, some just have names. This makes it very difficult to locate on a road. Just as difficult is house numbers where they are not displayed on the door large enough to be read from the road. This is compounded at night time when numbers that were barely visible during the day become impossible to read at night.
For Darren this was made worse by the fact that the person he was visiting didn't know his left from his right. This meant, that despite having great instructions to get to the final destination, it was made difficult by him looking for the house on the wrong side of the road.
From this it can be seen that there is still room for improvement with core mapping data, but even that will not always help get us where we want to go!
Mike Barrett
Speed Camera Data Updated - v12.103 - 15 Oct & This Week's Subscriber Award Winners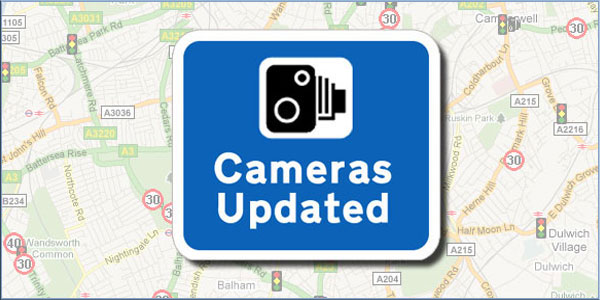 This week we have 51 static and mobile speed cameras added, removed or modified in the live database.
Of the 27 unique submitters that were first to submit qualifying reports this week, congratulations are due to the following ten members, who have won a one year subscription extension:
3dBell, alositha, brianheslop, dj_rog, gazza_407, m0nbr, slider101, trotor, XativaDavid, xfileswilly.

Subscription Winners: Please act on the email NOW. You MUST cancel any PayPal recurring subscriptions to benefit from the free 12 month subscription extension. If you do not cancel we will not issue refunds.
Three users missed out because they did not hold a valid subscription. The remaining 14 qualifying submissions came from lifetime members. Please join us in sending our thanks to them for taking the time and trouble to report speed cameras for the benefit of us all. They are:
CAA_0528205956, cdcorbett, gazza1, gcranston, inthe128, marmitebcfc, PHILIP2908, Rick-uk, rory1968, Schnitzergs, spoon246, Steelbreese, summer68, TieJustice.
The rewards for successful camera submissions have changed, see here for full details.
If your subscription is due to expire, please note that PayPal subscriptions auto-renew and if you do not wish to continue you must cancel it via your PayPal account. A post in the forums explains how to check (see here).