I've spent the last two weeks on holiday in Mauritius, a beautiful island in the Indian Ocean. It was the middle of their winter, equivalent to one of our good summers, but that did mean a couple of rainy days so we took advantage and hired a car to tour the island. And this is where TomTom GO came to the rescue as I was able to download the Africa map, which contains Mauritius, and head off into the hinterlaned without fear of finding my way back to the hotel, and its free bar! It's easy to forget how useful satnav can be in our lives but this was also a reminder of how maps and the route data within them have evolved. Whilst we never found a road that wasn't mapped, the routing was varied at best, with some of our trips involving rather more scenic routes than planned, if scenic includes narrow lanes behind houses and dirt tracks between sugar cane plantations!
Don't forget it's a no-update week this week, MaFt is on a short break.
Darren Griffin
Say hello to HERE WeGo


HERE maps, the Nokia owned mapping app, has undergone a major rewrite and renamed HERE WeGo. The latest updates for Android and iOS include new functionality and a fresh new design.
The new app has been designed to provide its users with a solution that integrates all the many transport options now available - from public transport to bike, taxi, car-share and more. With route planning at its centre alongside directions it provides voice-guided turn-by-turn navigation for 130+ countries (with or without an internet connection), public transport info for 1,200 cities and live traffic in 55 countries.
Many of these features will also be available in a web app, coming soon at wego.here.com/.

Read more
Google updates Street View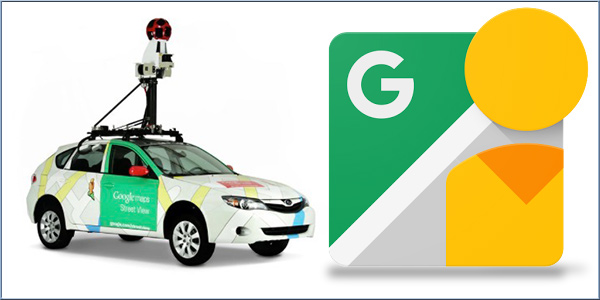 Google updated Street View yesterday and there are a number of cool changes.
A new satellite mode, taken from Google Earth, gives you a satellite view with imagery taken from orbit.
Another new features allows members of the "Trusted Street View Photographers" program to market their services. If you're not a member then this option will not be available.
Search results now utilise two lines when auto-completing search results to make it easier on the eye and also make the results more easily digested. And there are a raft of minor UI changes.
The update is rolling out now.
Japan's QZSS to integrate with Galileo


Talks have begin between Japan and the ESA with a view to integrating Japan's three satellite Quasi-Zenith Satellite System (QZSS) with the Galileo network.
The objective is to have an integration plan in place before the end of 2016 and complete integration within three years.
Japan's QZSS is a regional navigation service and differs in that is uses geosynchronous orbits rather than the more common geostationary orbit of Galileo. QZSS has a one centimetre accuracy but is only useful in and around Japan itself.

Read more