Although my day to day phone is an iPhone, I also carry a Nexus 5 Android phone. Both have their strong and weak points, so I was initially pessimistic when I read news of Apple's CarPlay news. I thought this could only mean yet another closed standard precluding integration of anything but Apple products. But the news that Apple partnered with BlackBerry, and their QNK CAR Platform, to offer this service makes me more hopeful than ever that we may see multi-standard support.
Instead of requiring manufacturers to support only one handset platform, BlackBerry's QNX solution enables them to deploy a software and hardware solution in their in-dash media systems that permits handset manufacturers to integrate with the vehicle so long as the they sign up with QNX and use the agreed standards. And now, with a large number of the top manufacturers already on-board, the future of multi-standard support looks a little more promising.
Darren Griffin
Apple unveil CarPlay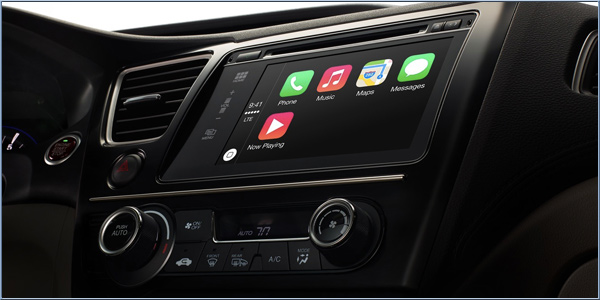 Apple has unveiled CarPlay which will feature in a forthcoming update to iOS7.
CarPlay is being sold by Apple as their 'iPhone In the Car' solution and, in partnership with participating vehicle manufacturers will connect the iPhone with the in-dash display and steering wheel controls.
Supported apps will be available via the in-dash touch-screen and a dedicated button for Siri will allow for voice control and include Music, Messages, Maps and Phone. Also supported are Podcasts, Beats Music, iHeartRadio, Spotify and Snitcher with more being announced soon.
Mercedes Benz Unveils ''Find My Car''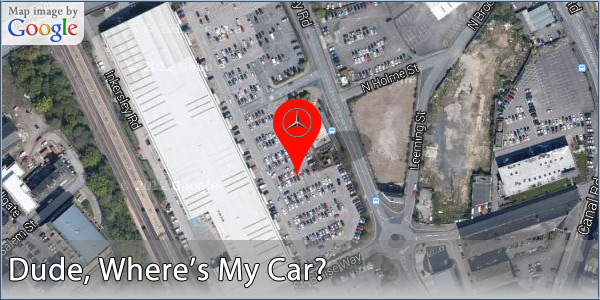 TomTom have announced a strategic partnership with leading indoor mapping company, Micello Inc.
Indoor mapping will be integrated into TomTom's content to provide accurate pedestrian mapping which includes points of interest data for a large number of world wide venues.
Charles Cautley, Managing Director TomTom Maps said, "The indoor mapping functionality means that step-by-step guidance can be integrated into daily life for a wide variety of venues, including shopping malls, airports and retail stores."
TomTom partners with Micello for indoor mapping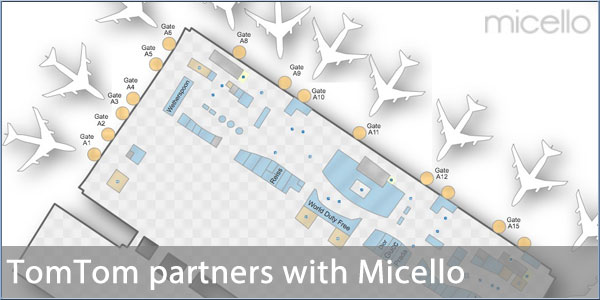 With ever increasing concerns about privacy and security in our electronic lives, a new phone has been launched that promises to return control to you.
Blackphone is being sold as a unique platform that provides a smartphone with all the normal features, but built on an operating system that has been designed with security and privacy at its core.
Based on Android, Blackphone's PrivatOS provides a suite of applications that allow you to make secure voice calls, browse the web without being tracked or leaving a trail, anonymous search, VPN, secure cloud storage, secure wireless and much more.
Speed Camera Data Updated - v12.031 - 05 Mar 2014 & This Week's Subscriber Award Winners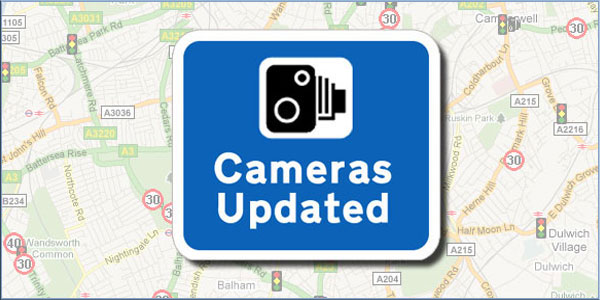 This week sees 111 static and mobile speed cameras added, removed or modified in the live database.
Of the 45 unique submitters that were the first to submit qualifying reports this week, congratulations are due to the following 9 members, who have won a one year subscription extension:
adh46, andymilne1, ap4751, brannighan, CAA_0210205926, ecoboy, ej02, gtwibell, Sibyl.

Subscription Winners: Please act on the email NOW. You MUST cancel any PayPal recurring subscriptions to benefit from the free 12 month subscription extension. If you do not cancel we will not issue refunds.
15 users missed out because they did not hold a valid subscription. The remaining 21 qualifying submissions came from lifetime members. Please join us in sending our thanks to them for taking the time and trouble to report speed cameras for the benefit of us all. They are:
Alfygiz, bloby, box2k2, CAA_0528205956, CAA_1130221413, DennisN, falkirk81, GerryC, hudsonl, kenfoster, Kirium, MaFt, marmitebcfc, PHILIPBARRACLOUGH, Quinny1, robertkemp, shires999, spoon246, stormstorr, sturmey, TuppyTrucker.
The rewards for successful camera submissions have changed, see here for full details.
If your subscription is due to expire, please note that PayPal subscriptions auto-renew and if you do not wish to continue you must cancel it via your PayPal account. A post in the forums explains how to check (see here).