As a committed tech geek I have both Android Wear and Pebble Watches. Whilst the Pebble has become a firm favourite, with week long battery life, an easy to read e-ink display, and just the right amount of functionality to make it useful. Meanwhile, the Android Watch, with a battery that struggles to last a day, a colour display that needs a flick of the wrist to wake up, and requiring a seemingly endless series of swipe gestures to access information, sits unloved on the desk.
I'm still not convinced that smart watches are the answer to all our troubles. Yes, being able to quickly read a text, or swipe away an unwanted email is useful, but do we really need more than that. Is GPS something we're all clamoring for? I'm not convinced it is. As it is my watch now vibrates so often that I've taken to muting many of the apps that talk to it. And when I'm dressing up for a night out my trusty old Omega is the one I choose to wear.
Darren Griffin
Android Wear Update Hints At GPS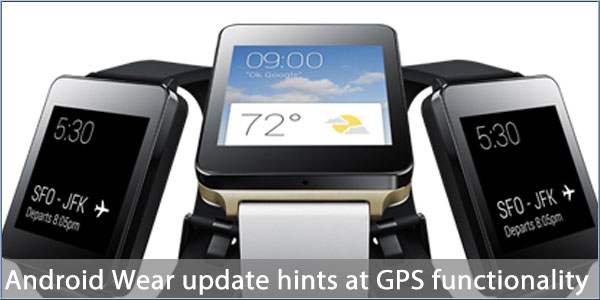 The latest update for Android Wear (4.4W2) has been launched and with it comes the hint of future GPS functionality.
Although the GPS features don't work, because none of the current crop of watches contain a GPS receiver, the software clearly points to GPS being a feature of future designs.
Whilst GPS is something that consumers have been asking for, allowing it to offer more in a standalone mode, the concern that immediately springs to mind is how this would impact on battery life.
Galileo launches suspended until 2015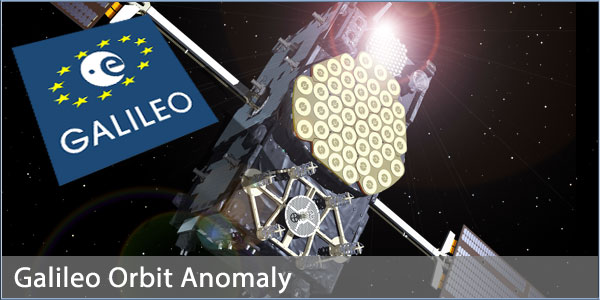 The ESA and the European Commission have decided to postpone the planned December launch of two more Galileo satellites.
This decision has been made despite the findings of an inquiry that the August failure was caused by an easily correctable design flaw due to continuing concerns about the Soyuz launch vehicle.
As we have previously reported, the two satellites needed up in a bad orbit as a result of a frozen fuel pipe responsible for the delivery of hydrazine to thrusters necessary to align the Fregat upper stage ready for correct orbital injection.
Speed Camera Data Updated - v12.104 - 22 Oct & This Week's Subscriber Award Winners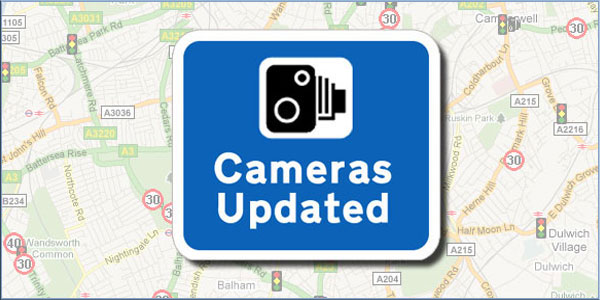 This week we have 80 static and mobile speed cameras added, removed or modified in the live database.
Of the 34 unique submitters that were first to submit qualifying reports this week, congratulations are due to the following 11 members, who have won a one year subscription extension:
adh46, alositha, JohnA51, kenneth1980, m0nbr, notared, PGA_UK, southfield69, speninem, trotor, xfileswilly.

Subscription Winners: Please act on the email NOW. You MUST cancel any PayPal recurring subscriptions to benefit from the free 12 month subscription extension. If you do not cancel we will not issue refunds.
Three users missed out because they did not hold a valid subscription. The remaining 20 qualifying submissions came from lifetime members. Please join us in sending our thanks to them for taking the time and trouble to report speed cameras for the benefit of us all. They are:
Alz, cdcorbett, dafflad, DennisN, Floyd_uk, gilessmith, Harrow, Hodenwaffe, keithjeffrey, marmitebcfc, RogerTil, s3dbw, Sammy2710, sjf, smithrc, spoon246, spsduncan, TheGeneral365, Triman220, TuppyTrucker.
The rewards for successful camera submissions have changed, see here for full details.
If your subscription is due to expire, please note that PayPal subscriptions auto-renew and if you do not wish to continue you must cancel it via your PayPal account. A post in the forums explains how to check (see here).