Disappointing to here that a pioneering radio-based system, eLoran, developed by The General Lighthouse Authorities of the UK and Ireland (GLA), has been pulled due to lack of interest. GPS is vulnerable to interference and deliberate jamming, the new system would have provided an added level of security and avert the risk of a disaster at sea. France and Germany have said they have no need for it as Galileo will provide an encrypted signal. But encryption doesn't thwart jamming.
Darren Griffin
TomTom Traffic Improved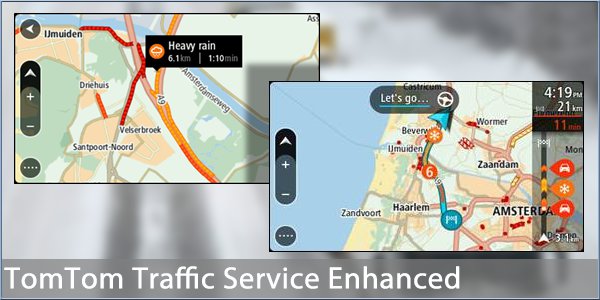 TomTom have announced a number of major enhancements to its TomTom Traffic service. At the same time, they have announced the availability of TomTom Traffic in Indonesia and Slovenia.
The enhancements include Turn-Dependent Jam Information, Dynamic Speed Limit Messages, Weather Influenced Predictions and Road Condition Monitoring after Rain or Snow. The improvements will be rolled out to users from April.
RAC 03 Super HD Rear View Mirror DashCam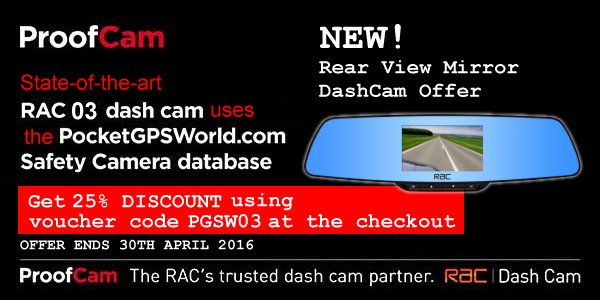 We are delighted to announce that we are offering a 25% discount on the RAC 03 Super HD Rear View Mirror DashCam.
This sleek unit is a forward facing dash cam which has built-in GPS tracking, a 'world first' for a rear view mirror camera, and a state of the art
Ambarella AL750 chip.
The RAC 03 DashCam is not only armed with GPS to record speed and location, but also includes the PocketGPSWorld.com speed camera database which alerts drivers to upcoming speed (fixed, average and mobile), roadworks and red light cameras.
Claim That Speed Camera Was Sited For Revenue Only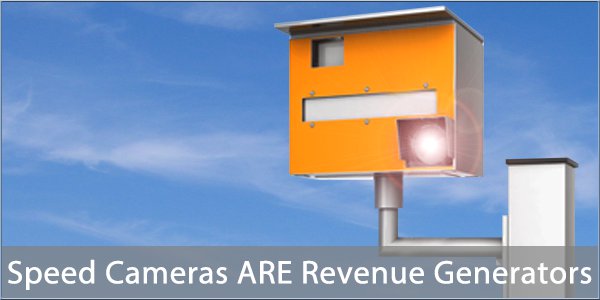 News that may not be a surprise to many. A Hull city councillor has claimed that speed cameras in his area are only in place where they will make the most money.
Labour councillor, Sean Chaytor says that his local road safety partnership is only interested in making money from speeding drivers and not in safety.
Speed Camera Data Updated - v14.022 - 10 Feb 2016 & This Week's Subscriber Award Winner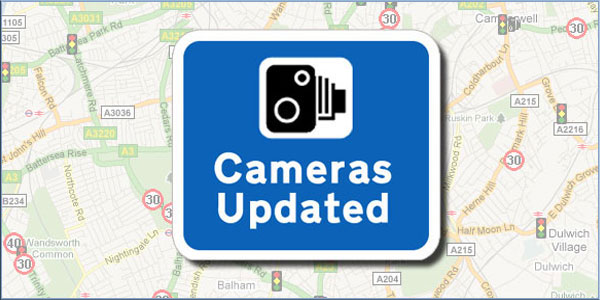 This week we have 62 static and mobile speed cameras added, removed or modified in the live database. Of the 34 unique submitters that were the first to submit qualifying reports this week, the following five members have won a 1 year subscription extension:
bertxuk, darlorob, dugp, Kev_The_Bad, leewinter.

The congratulatory emails should be with you by now.
Subscription Winners: please act on the email, you MUST cancel any PayPal recurring subscriptions to avoid auto renewal and benefit from the free 12 month subscription extension.
10 users missed out because they did not hold a valid subscription. The remaining 19 qualifying submissions came from lifetime members and 12mth subs extension winners. They are:
Alfygiz, Andy_Summ, baldygrumps, dave030445, DennisN, goodstone, gpety, hal1but, hudsonl, milysev, mlee55, obeone, plank0, prv, shadykamal, spoon246, sussamb, topref, TuppyTrucker.

The rewards for successful camera submissions have changed, see here for full details.
If your subscription is due to expire, please note that PayPal subscriptions auto-renew and if you do not wish to continue you must cancel it via your PayPal account. A post in the forums explains how to check (see here).