In days long since lost in the fog of time I held a Police Class 1 driver and motorcycle qualification and I've tried to maintain my standard of driving in the couple of decades since. But I don't have occasion to regularly drive any great distances these days so when I do it's something of an eye opener to witness the general standard of driving on motorways. And that standard is appalling!
Tailgating, speeding (and despite what some think, our speedcam database does not exist to encourage speeding), lane hogging, failure to indicate, they're all endemic. When you're driving a 1-ton missile at 70mph your focus only has to be lost for a second and the outcome can be devastating. If you do nothing else, think about the consequences when you're next behind the wheel and drive safely.
Darren Griffin
New TomTom for Android app moves to subscription model

TomTom have re-launched their Android navigation app with a ground up re-write.
The new app shares the same updated interface as their latest GO satnav range but, notably, will now use a subscription payment model where the app is free to download but features such as navigation, real-time traffic and speed cameras will require a subscription to access.
The app comes with 50-miles of navigation, traffic and speed cameras included for free each month, ideal for low mileage drivers or to evaluate the app and services.
CoPilot developers to promote safer driving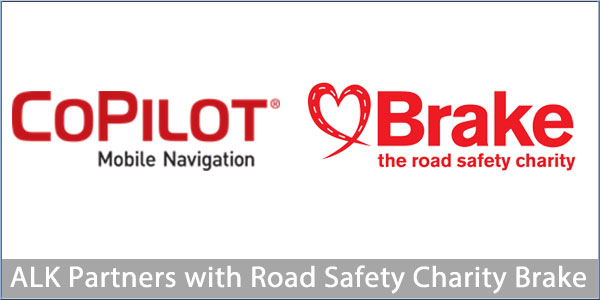 ALK, developers of CoPilot, have partnered with road safety charity Brake to promote safer driving.
The use of satnav has now become ubiquitous but as its usage has risen, it has been accompanied by accidents that were a result of misuse, drivers distracted by their satnav, drivers who lost concentration whilst entering addresses etc etc. And sadly, some of these accidents resulted in loss of life.
We've all been guilty of messing with our satnav when we should be concentrating on the road ahead and who hasn't seen a driver whose satnav was planted in the middle of their windscreens?
GPS IIF-9 heads into orbit on a Delta IV rocket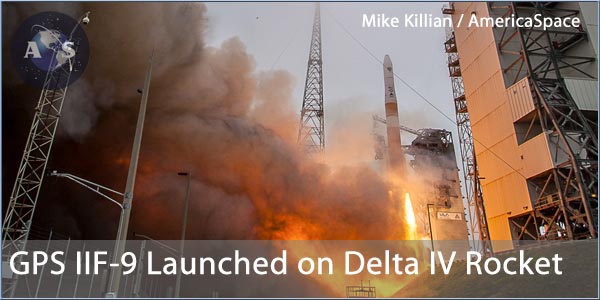 Yesterday the ninth block IIF GPS satellite was successfully launched into orbit by United Launch Alliance for the US Air Force.
The navigation satellite was enshrouded in a 4 metre payload fairing as it stood on the launch pad on top of a Delta IV rocket.
The countdown to the launch started eight hours prior to ignition with the removal of the service tower. Four hours before launch the two stages of the rocket were filled with cryogenic fuel. After numerous safety checks were made the terminal countdown started four minutes before launch. You can read AmericaSpace.Com's full launch report here.
Speed Camera Data Updated - v13.034 - 25 Mar & This Week's Subscriber Award Winners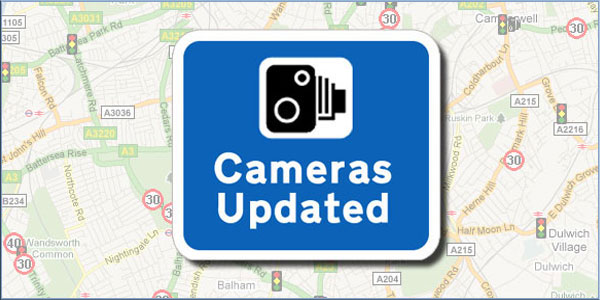 This week we have 80 static and mobile speed cameras added, removed or modified in the live database.
Of the 27 unique submitters that were first to submit qualifying reports this week, congratulations are due to the following eight members, who have won a one year subscription extension:
adh46, Aerogen, bimal296, Morty.

Subscription Winners: Please act on the email NOW. You MUST cancel any PayPal recurring subscriptions to benefit from the free 12 month subscription extension. If you do not cancel we will not issue refunds.
Four users missed out because they did not hold a valid subscription. The remaining 19 qualifying submissions came from lifetime members. Please join us in sending our thanks to them for taking the time and trouble to report speed cameras for the benefit of us all. They are:
bmuskett, DennisN, disco1974, DJ1, dorsetbred, falkirk81, Feek, gree0115, hjohan13, hudsonl, jacann, jdg_32uk, Jellyroll, Oldboy, PedroStephano, Privateer, Siggy101, sjjw, TuppyTrucker.
The rewards for successful camera submissions have changed, see here for full details.
If your subscription is due to expire, please note that PayPal subscriptions auto-renew and if you do not wish to continue you must cancel it via your PayPal account. A post in the forums explains how to check (see here).