After Darren's sideline item last week about crazy overtaking I was a witness to a similar experience myself this week. I was waiting patiently in a queue for some roadwork traffic lights, which were green. I was about eight vehicles from the front when the lights changed. As good drivers we stopped to let the opposing traffic through. As the lights turned red I was suddenly overtaken by a Transit van. My initial thoughts were that he was going to turn right before the lights.
I was wrong. This idiot blatantly overtook at least 8 vehicles on red and barged his way through the roadworks. Such dangerous and inconsiderate driving was not punished as there was no police officer there to witness the event.
I did wonder at that point if there was a case for cameras on roadwork traffic lights? If there had been camera evidence the judge would probably have locked this driver up and thrown away the keys.
Mike Barrett
The latest TomTom RIDER 400 is unveiled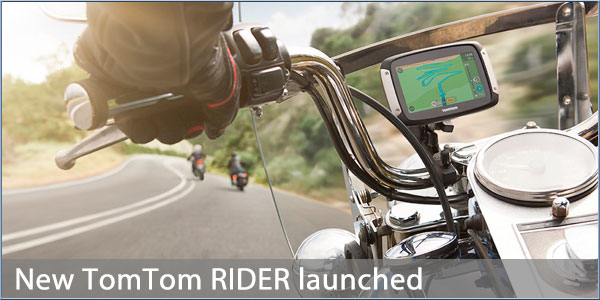 It's been a while coming but at long last we can now see the latest in the line of TomTom RIDER models.
Although full details have not been released, the new TomTom RIDER now allows usage in portrait and landscape modes and has a new feature that allows trip planning with the RIDER suggesting optimum motorcycle friendly routes. PC based route planning is also available along with GPX format track uploads.
GPS helps protect endangered wildlife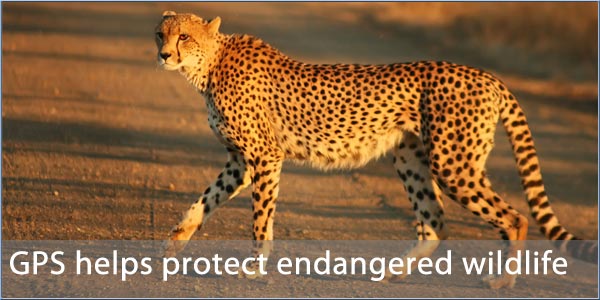 In Namibia hi-tech is now being used in the battle between Park Rangers and Poachers, but it is also able to act as a warning system for farmers.
Livestock farmers have always been vulnerable to predation of their animals. This is mainly from the populations of large cats. In the past the main option for the shepherds has been to shoot the predators, but GPS is changing this.
Speed Camera Data Updated - v13.013 - 21 Jan & This Week's Subscriber Award Winners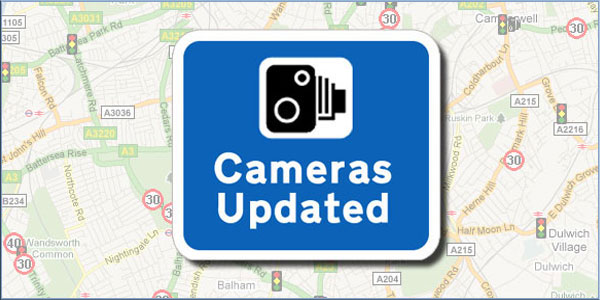 This week we have 32 static and mobile speed cameras added, removed or modified in the live database.
Of the 22 unique submitters that were first to submit qualifying reports this week, congratulations are due to the following 6 members, who have won a one year subscription extension:
CA_0209225915, ej02, pcjbt, rctempire, sal, Sibyl.

Subscription Winners: Please act on the email NOW. You MUST cancel any PayPal recurring subscriptions to benefit from the free 12 month subscription extension. If you do not cancel we will not issue refunds.
Four users missed out because they did not hold a valid subscription. The remaining 12 qualifying submissions came from lifetime members. Please join us in sending our thanks to them for taking the time and trouble to report speed cameras for the benefit of us all. They are:
3dBell, chambed, DocG, greeningr, hal1but, hjohan13, JakesvR, mhvideos, Norman12, Quinny1, Rick-uk, SSR.
The rewards for successful camera submissions have changed, see here for full details.
If your subscription is due to expire, please note that PayPal subscriptions auto-renew and if you do not wish to continue you must cancel it via your PayPal account. A post in the forums explains how to check (see here).