The holiday season is approaching and a lot of us will be travelling down unfamiliar roads on your vacations. You may even drive on the opposite side of the road than you are used to. With so many speed cameras and red light cameras out there make sure that you have updated your navigation system with the latest speed camera database. Remember even driving in a rental car you are still liable for any fines imposed during the rental period.
We are approaching what is known in the media as the silly season where there are no real stories and all sorts of oddball items start appearing. This is also compounded by the extended spell of hot weather that is being forecast for the next week or so. However we have been saved this week by the Farnborough Air Show which had a number of navigation related companies exhibiting. We have also made contact with some of the satellite providers so will be able to bring you some in depth insight into how the spacecraft are designed, built, deployed and controlled.
Whilst on the subject of deploying satellites the next US GPS satellite GPS 2F-7 is scheduled to be launched on 31st August at 11:27 EDT from Cape Canaveral in Florida. As this is a night launch you do not need to go to the space centre to view it, from the Orlando resorts it should be visible by looking due east. We will bring you more details closer to the launch date.
Mike Barrett
Navigation at Farnborough Air Show 2014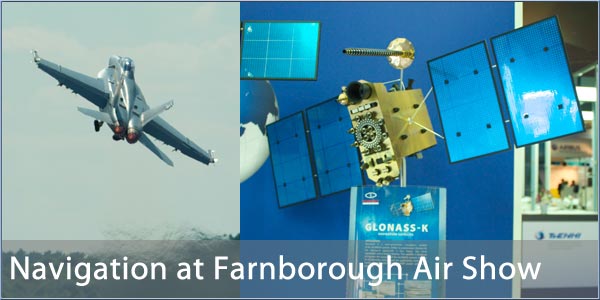 Aside from the magnificent flying machines there was a section of the exhibition halls dedicated to space called the Space Zone. If you get a chance to visit it during the public days it is well worth a visit.
In particular, from a navigation perspective, ESA are there with a Galileo display, Roscosmos were also there with the new GLONASS-K satellite, and not forgetting Surrey Satellite Technology who built the Galileo test satellites. Apart from that anyone interested in space will find a wealth of information on both the rockets, spacecraft, and operators from the Eastern Atlantic region (Europe and Russia)..
Red Light Cameras coming near Disney, Florida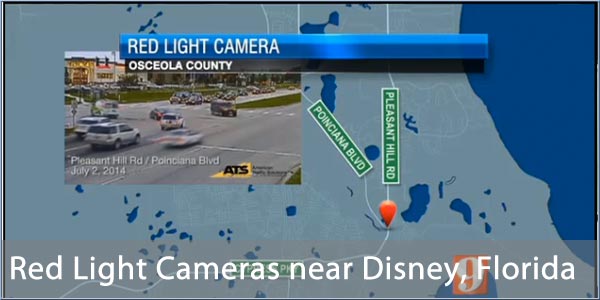 Oceola county in Florida, a popular holiday destination for Brits, sees its first Red Light Camera activated this week according to WFTV 9. This will soon be followed by nine others in the next two months.
There are already Red Light cameras in the city of Kissimmee, Osceloa, but these new cameras are in the un-incorporated areas of the county. The cameras look very different to the ones that are common in the UK, but all locations will have a "Photo Enforced" warning sign just before the junction.
NASA technology to aid in landing aircraft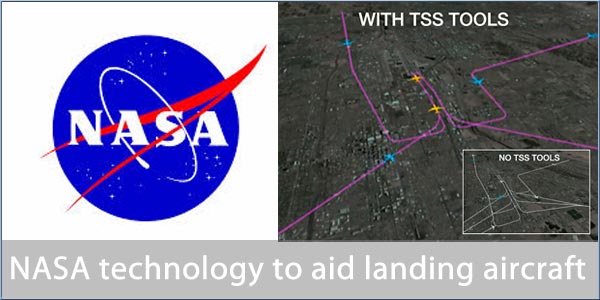 The latest technology to be released from the NASA R&D boffins is TSS Tools (Terminal Sequencing and Spacing), a software suite to assist in the next generation of air traffic management. The concept of the TSS tools is to radically upgrade the Air Traffic Management system to improve the approach and spacing of aircraft into airports enabling more aircraft to spend less time in the air. This would not only cut travel times for the flyer, but also help in conserving fuel and thus reduce carbon emissions.
TSS Tools has now been handed over to the FAA (at no charge) and is expected to be implemented over the next 5 years with the initial operations starting in 2018.
Speed Camera Data Updated - v12.073 - 16 July & This Week's Subscriber Award Winners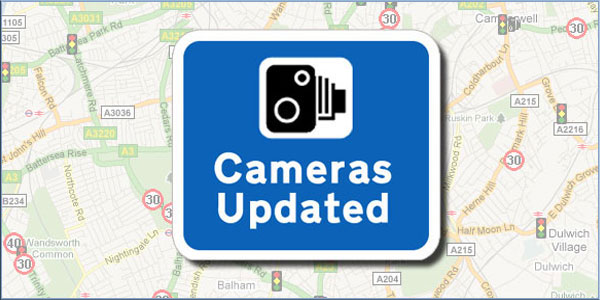 This week sees 45 static and mobile speed cameras added, removed or modified in the live database.
Of the 28 unique submitters that were the first to submit qualifying reports this week, congratulations are due to the following 8 members, who have won a one year subscription extension:
brum1969, CAA_1201135200, CaptainBlue, drumhero, lagerpe, rwgreg, subvertbeats, whiteshark.

Subscription Winners: Please act on the email NOW. You MUST cancel any PayPal recurring subscriptions to benefit from the free 12 month subscription extension. If you do not cancel we will not issue refunds.
Five users missed out because they did not hold a valid subscription. The remaining 14 qualifying submissions came from lifetime members. Please join us in sending our thanks to them for taking the time and trouble to report speed cameras for the benefit of us all. They are:
Alfygiz, bugsy44, CA_0313202951, CAA_0528205956, cdcorbett, legalspeed, marmitebcfc, RSJONES, snifflebag, spoon246, TieJustice, TuppyTrucker, UsuallyLost, wombleuk.
The rewards for successful camera submissions have changed, see here for full details.
If your subscription is due to expire, please note that PayPal subscriptions auto-renew and if you do not wish to continue you must cancel it via your PayPal account. A post in the forums explains how to check (see here).