For those of you who don't know, I drive a Nissan Leaf electric car. I've had it nearly a year now and I'm hooked, I doubt I could go back to an oil burner now. The near silence, masses of instant torque and never having to visit a petrol station are all fab. But range can be an issue, the Leaf offers a realistic 80 miles before the battery needs a charge. And for the vast majority of daily journesy that is more than enough. But I appreciate that for some this isn't anywhere near enough and makes EVs a non-starter. For me on the few occasions I need to venture farther afield I can use the network of 30min rapid recharge stations now being rolled out across our motorway network thank to Ecotricity and its Electric Highway. Take a look next time you're at an M-Way service station and you'll see them. Drive-up, plug-in and go grab a coffee. 30mins later you're fully charged and ready to go.
But what we desperately need (aside from higher battery density) is a route planner that has knowledge of every public charge point, slow, fast or rapid, to enable easy planning if you want to go further afield. There are loads of on-line services but none cover all the different charge networks, and in the UK alone there are dozens. The launch of Egomap in NI is a start, what we now need is a version that covers the UK.
Darren Griffin
OriginGPS Nano Spider World's Smallest GPS Receiver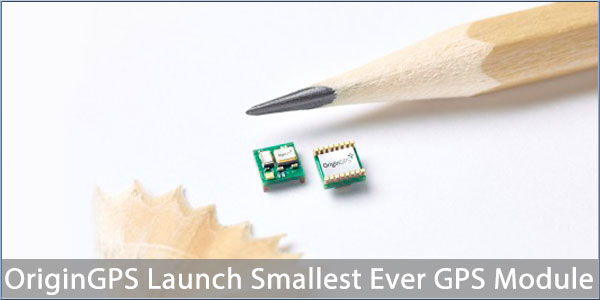 Meet the Nano Spider from OriginGPS, a fully integrated GPS receiver that measures a staggeringly small 4x4.2.1mm!

Designed for applications where space is at a premium, wearables, smart watches etc, the Nano Spider hasn't sacrificed performance, boasting a Time To First Fix (TTFF) of >1 sec, accuracy of 1 meter and power consumption measured in microwatts.
Crosskase PocketGPSWorld Reader Offer - 40% OFF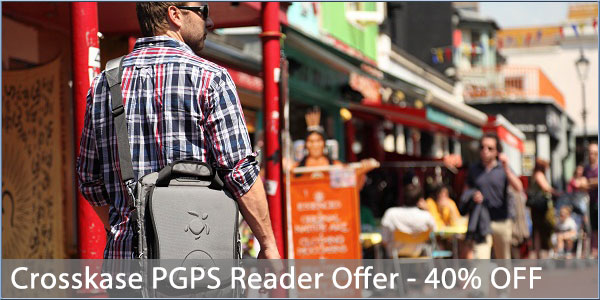 We've reviewed Crosskase bags and backpacks a number of times here at PGPS.
Formed by a group of tech geeks who were struggling to find bags that offered the protection for their kit that they demanded, they set out to create a range that offered maximum protection, functionality and storage.
That was 5 years ago and they now have a wide range of backpacks, bags and sleeves all designed with the protection of your laptop as their primary aim.
u-blox Set New Benchmark for GNSS Precision Timing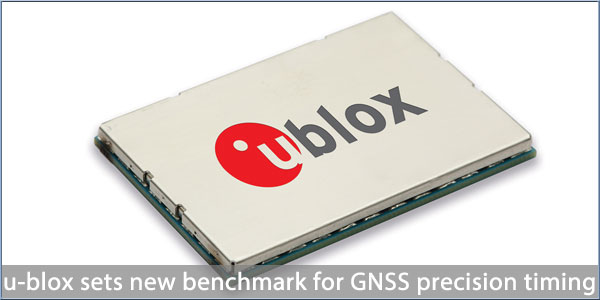 Swiss based u-blox, a leader in wireless and positioning semiconductors, has announced two new GNSS precision timing modules, the NEO-M8T and LEA-M8T.
Theses compact surface mount modules can generate a reference clock with <20 ns accuracy along with high GNSS sensitivity. The precise reference clock is derived from multi-GNSS networks including GPS and GLONASS.
Speed Camera Data Updated - v12.114 - 26 Nov & This Week's Subscriber Award Winners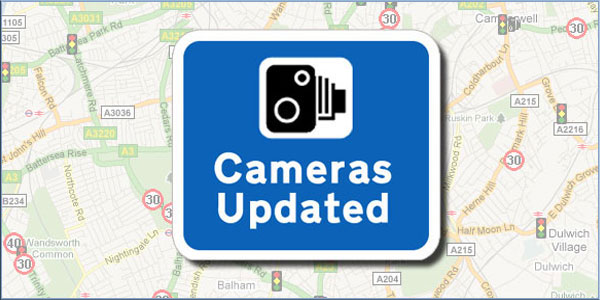 This week we have 81 static and mobile speed cameras added, removed or modified in the live database.
Of the 45 unique submitters that were first to submit qualifying reports this week, congratulations are due to the following 11 members, who have won a one year subscription extension:
0800spankme, alositha, CA_0209225915, CAA_1222003534, gbrevern, GerryWhite, Lonnie, oldbwl, rgrover, tiddler, willyone.

Subscription Winners: Please act on the email NOW. You MUST cancel any PayPal recurring subscriptions to benefit from the free 12 month subscription extension. If you do not cancel we will not issue refunds.
Eight users missed out because they did not hold a valid subscription. The remaining 26 qualifying submissions came from lifetime members. Please join us in sending our thanks to them for taking the time and trouble to report speed cameras for the benefit of us all. They are:
awb69, Bulldozer, CA_0420175736, CAA_0810050326, cdcorbett, Daggers, DennisN, dine, dorsetbred, Fraserp, gilessmith, hal1but, hudsonl, iggsy, jm202067, lez2000, marmitebcfc, mcousin, NdBuk, petejenkins, PhilHornby, richardh, Rick-uk, shires999, sivermachine, tboy_ng.
The rewards for successful camera submissions have changed, see here for full details.
If your subscription is due to expire, please note that PayPal subscriptions auto-renew and if you do not wish to continue you must cancel it via your PayPal account. A post in the forums explains how to check (see here).