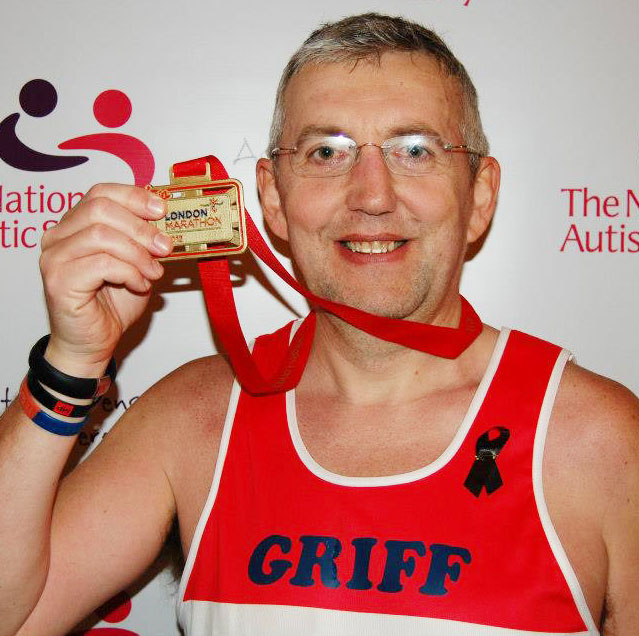 Well I did it. With a time of 6hrs 33mins I don't think a career in long distance running awaits me but I got to the finish and that was the main aim. Sadly the gadgetry failed me on the day. The tracking failed, due, I suspect, to data issues, and my GPS watch ran out of power after 4 hours (I know how it felt!). My apologies to all who tried to follow my progress and thought I'd thrown in the towel only a few miles in!
The weather was glorious, perhaps too nice for a marathon. With zero experience of running in sunshine, the heat came as a shock but the whole day was an experience that will remain with me for a lifetime. The sheer amount of people lining the route is hard to believe until you see it. There wasn't a single part of the course that wasn't swamped with supporters.
At mile 14 I got a huge cheer from my family, amazed to see me looking relatively cheery still, but by 18 miles the pain began to set in and I struggled to complete the last few miles. The aches and pains are already easing, just one large blister on the ball of one foot and a lost toenail on the other are all that remains. And ballot applications for 2014 open on Monday, I haven't written off another go just yet!
http://uk.virginmoneygiving.com/darrengriffin
Darren Griffin
Google patent hints at augmented reality navigation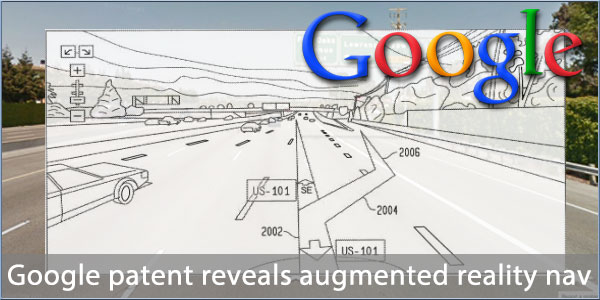 A patent, granted to Google by the United States Patent and Trademark Office, describes a form of augmented reality navigation that combines Google Maps and Street View data with full motion video and live video feeds.
The detail, contained in United States Patent 8,428,873, is obfuscated in the fashion typical of patents but it's possible to discern a form of navigation that augments live video with Google data to provide a navigation system that combines the real-world view of StreetView with more traditional map based guidance.
Hit the link below to read the patent in full.
Read more here.
Android in Space Powering Satellites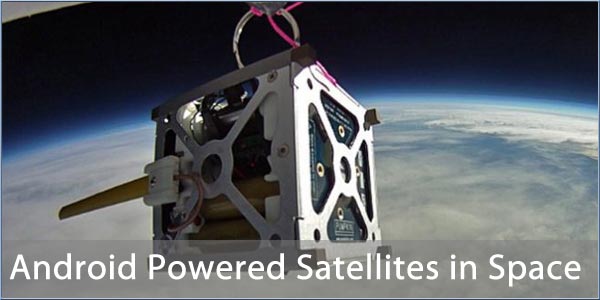 Last week a new commercial rocket called the Antares was tested at Wallops Island in America.
This rocket is primarily intended to be a cargo re-supply spacecraft for the ISS. The test of the rocket was 100% successful. What is less publicised is the secondary payloads.
The Antares rocket was carrying three cubesats called Alexander, Graham and Bell. Designed around a smartphones and equipped with a wealth of instrumentation including built in radios, gyros, GPS, accelerometers etc.
Read more here.
To Boldly Go Where No SatNav Has Gone Before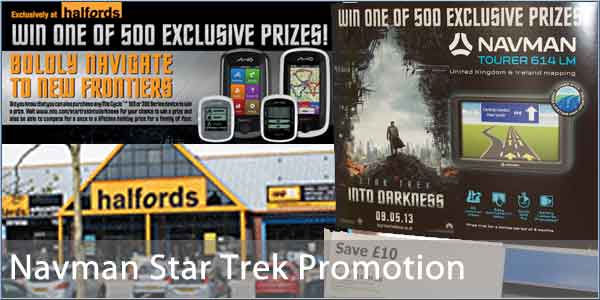 MiTAC the company that makes Mio and Navman SatNav PNDs has created a partnership with Paramount Pictures to market their range of SatNav products.
The partnership sees specially packaged devices, and features a competition for purchasers of Mio or Navman products with a top prize of a holiday for four in Orlando Florida. The competition runs until the end of May this year.
The marketing partnership also includes the sales aisles in Halfords where there will be special promotional point of sale displays. Purchases at Halfords will also be eligible to enter the competition.
Read more here.
Speed Camera Data Updated - v11.044 (24/04/13) & This Week's Subscriber Award Winners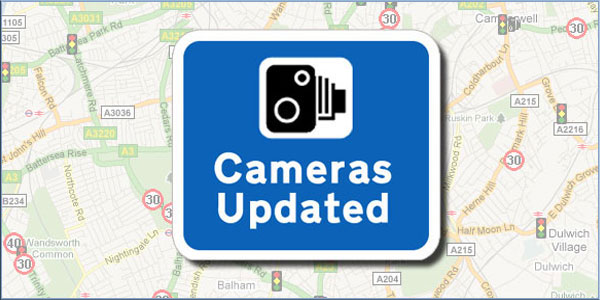 This week we have 82 static and mobile speed cameras added, removed or modified in the live database.
Of the 46 unique submitters that were the first to submit qualifying reports this week, congratulations are due to the following nine members, who have won a 12 month subscription extension:
cainem, CupraMan, GWS, harley-noj, idonthaveone, martinasas, pxduckwo, richard_tricky, ringdoby.

The congratulatory emails should be with you by now.
Subscription Winners: please act on the email, you should cancel any PayPal recurring subscriptions to benefit from the free 12 month subscription extension.
Nine users missed out because they did not hold a valid subscription. The remaining 28 qualifying submissions came from lifetime members. Please join us in sending our thanks to them for taking the time and trouble to report speed cameras for the benefit of us all. They are:
253, 928er, AlanHo, angusr, BMW330, CA_0216151056, CA_1205233928, CAA_1228232958, Chrismate, Dave2084, dorsetbred, drjohndrhodes, ginge29, karlnewsome, keefrto, kimwhyte99, Kritou, mikesm, miricalman, ollieollie100, oscarpuffin, philipvarey, prv, Quinny1, Si316, stevegreen5, timtech, uberohr.
The rewards for successful camera submissions have changed, see here for full details.
Subscribers - PayPal Auto-Renewal

If your subscription is due to expire, please note that PayPal subscriptions auto-renew and if you do not wish to continue you must cancel it via your PayPal account. A post in the forums explains how to check (see here).