A quiet week for GPS news so a curtailed issue this week. If you've yet to head off on holidays now is the time to ensure your CamerAlert subscription is current and your satnav has the latest map data installed. Don't leave it until the last minute to check.
In last week's editorial I mentioned a new average speed camera installation on the A60 in Northampton. As a number of you contacted me to point out, there is no A60 in Northampton, the installation is actually on the A60 Mansfield road in Nottingham. Quite apt really when you consider Nottingham was the first safety camera partnership to install average speed cameras back in 2000.
Darren Griffin
UK space fears loss of Galileo work following Brexit vote


It's feared that the Brexit vote may lead to the UK's space sector being excluded from the EU's Galileo satellite navigation project.
With Galileo business amounting to an estimated £6 billion the loss would seriously affect the UK's ambition to grow its share of the world space market. Thales, a Franco/Italian company has already raised questions about UK companies involvement in Galileo and there is rising concern that the Brexit vote will lead to a weakened position when bidding for space contracts.

Read more
Speed Camera Database Updated - v14.083 - 17 Aug 2016 & This Week's Subscriber Award Winner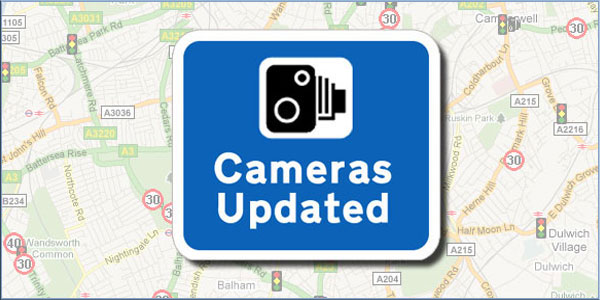 This week we have 54 static and mobile speed cameras added, removed or modified in the live database. Of the 24 unique submitters that were the first to submit qualifying reports this week, just one member has won a 1 year subscription extension this week:
Mawalt

The congratulatory emails should be with you by now.
Subscription Winners: please act on the email, you MUST cancel any PayPal recurring subscriptions to avoid auto renewal and benefit from the free 12 month subscription extension.
Three users missed out because they did not hold a valid subscription. The remaining 20 qualifying submissions came from lifetime members and 12mth subs extension winners. They are:
axemfoxem, Daggers, DeeSee, Kremmen, MaFt, Marinemw, matrix77, Mickl, milysev, misterb206, Morvan, MrSoapsud, nicksmithassociates, Oldboy, pander072, Rabbie1980, strayduck, TieJustice, Tomo, TuppyTrucker.

The rewards for successful camera submissions have changed, see here for full details.
If your subscription is due to expire, please note that PayPal subscriptions auto-renew and if you do not wish to continue you must cancel it via your PayPal account. A post in the forums explains how to check (see here).