i.Trek Solar Bluetooth GPS Data Logger Review
Date: Wednesday, April 04 @ 03:31:38 UTC
Topic: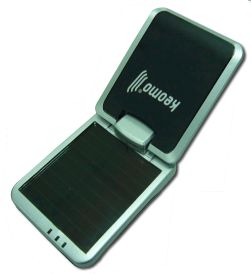 Semsons have asked me to review the iBlue 757 PRO or i.Trek Z1. We briefly mentioned the receiver already in our news item, calling it the "Swiss Army Knife".

The reason for that is that the Z1 packs pretty much every single feature that you have seen in other receivers into one device. Namely

- 32 channel MTK chipset
- Bluetooth Serial Port
- Bluetooth Sleep mode
- Solar Panel
- USB Mouse mode (new to the PRO)
- Data Logger for 30000 datapoints. (new to the PRO)


The 757 did already show some impressive performance, let's see if the 757 PRO can live up to that reputation.

Click here to read the review...

Click here to discuss...