Mapopolis release a .Net API of their routing engine
Date: Thursday, March 29 @ 19:12:24 UTC
Topic: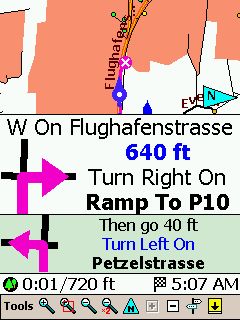 It was sad to see Mapopolis disappear from the mobile navigation competition. But maybe not all is lost. In a surprise move Mapopolis are now offering their routing engine for download.

Anyone with a little knowledge in Windows programming can have a go at creating their own navigation interface. The Mapopolis Engine includes map rendering, searching, routing, navigation, text-to-speech, and GPS support and has a few other interesting features.

Click here to read more...

Click here to discuss...