Wayfinder Mobile MapGuide™ and Navigator™ part of the Nokia 6600 phone launch
Date: Wednesday, October 01 @ 14:17:46 UTC
Topic: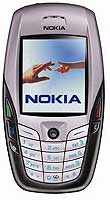 Wayfinder Systems AB has just announced that its recently launched and already widely acclaimed Mobile MapGuide™ and Mobile Navigator™ software will be pre-installed on the Nokia 6600, due to be launched shortly.

Wayfinder Mobile MapGuide™ is a map and route guidance application that helps you find places and gives directions how to get to them. It easily upgrades to Wayfinder Mobile Navigator™, which turns your Nokia 6600 phone into a full-fledged, GPS-based real-time navigation system, with live maps, turn-by-turn directions and voice instructions.

Comments ?

Magnus Nilsson, Wayfinder Systems' Chairman and CEO, stated

"This is a most exciting time for us at Wayfinder Systems. We have developed easy to use mapping and navigation applications for the Nokia Series 60 platform, a platform licensed by leading handset manufacturers around the world. This is excellent for further developing our location and navigation services and, as such, the presence of our Mobile MapGuide™ and Mobile Navigator™ in the Nokia 6600 launch is a natural development of the cooperation between Nokia and Wayfinder.This exciting new initiative will give the growing navigation and mapping industry a big boost".

The Wayfinder products will be part of Nokia's promotion and distribution activities for the launch of the new Nokia 6600 phone.

Taking mobile phone services to the next level

"We are extremely pleased", says Anssi Vanjoki, Executive Vice President of Nokia Mobile Phones, "to have the Wayfinder services as part of our offering when launching the Nokia 6600 phone. Wayfinder Mobile MapGuide™ and Navigator™ are excellent examples of the type of location aware services that will take the mobile phone industry to the next level in offering services beyond voice".

Finding your way with the Wayfinder

Mobile MapGuide™Wayfinder Mobile MapGuide™ is a pan-European (and later in the year also covering USA and Canada) map and route guidance application that helps you find places and the directions how to get there. With Wayfinder you can search for millions of addresses, companies and all types of points of interest, and it enables you to view them on colour-rich maps in the phone's display.

Real-time navigation with the Wayfinder Mobile Navigator™Wayfinder Mobile Navigator™ is an upgrade package that turns your Nokia 6600 into a full-fledged GPS-based and voice guided navigation system, which works wherever you are in your car, on your bike or on foot.

It uses the same comprehensive and up-to-date maps and databases of information as Wayfinder Mobile MapGuide™, and with precise and easy to use turn-by-turn instructions, you can focus on your driving and let Wayfinder take care of the navigation – We get you there!

Web site www.wayfinder.com

Comments ?