Garmin Offer Exclusive MARQ Watch Collection
Date: Friday, December 06 @ 09:00:22 UTC
Topic: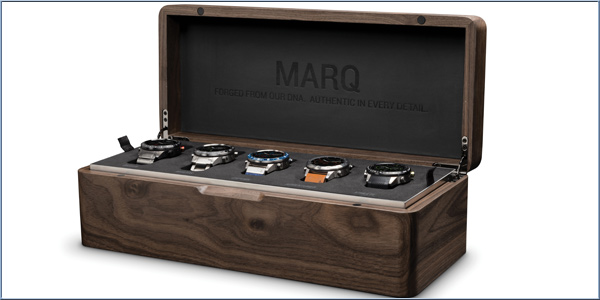 Christmas is around the corner, so if you or a loved one are fans of Garmin's smartwatches, and have won the lottery, robbed a bank or just have wads of money burning a hole in your pocket then Garmin have just the answer.

They are offering an exclusive and very limited edition collection of five MARQ watches in a MARQ Signature Set. Only 100 of these will be available and are a snip (if you're a Russian oligarch) at $10,000.

Presented in a solid walnut box, the service includes MARQ Adventurer, MARQ Athlete, MARQ Aviator, MARQ Captain and MARQ Driver with each watch custom built and engraved.

Only 100 signature sets will be produced so act now to avoid disappointment!

Source: garmin.com

Click here to read more...

Click here to discuss...