Ford Partners With what3words
Date: Tuesday, February 26 @ 13:07:20 UTC
Topic: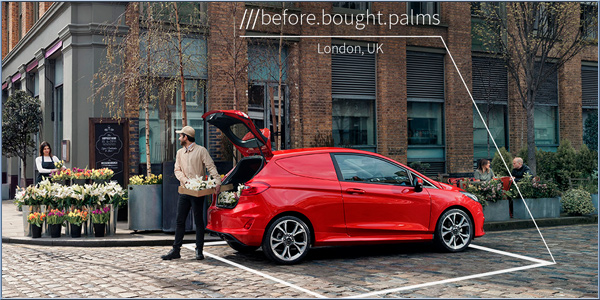 Ford has announced that it is to partner with UK Tech Startup what3words. The partnership will allow millions of Ford drivers in Europe and North America to use what3words location technology to help them navigate using Ford's SYNC3 infotainment platform. This is the first partnership with a volume car-maker and means drivers can enter precise destinations by voice or text input easier, faster and with fewer errors than ever before. It also enables them to navigate to any spot on the planet; including those without an address.

We've covered what3words a number of times, simply put it divides the entire planet into 57 trillion 3m x 3m squares, assigning each square a random three-word address. For example, if you want to find your way to a specific place in the Gobi desert, what3words may tell you that its address is "departed.rumbled.awaiting". Move a few meters to the left, and the three-word address will change. It's a superbly simple system and allows you to easily pass on a location where traditional postcodes aren't an option and Lat/Lon too complex and confusing.

The initial rollout will enable Ford drivers to connect the free what3words app(available on iOS or Android) to their vehicle via their SYNC 3 infotainment platform. They can then input a 3 word address by voice or text, in 6 languages, and navigate to that precise 3m x 3m square. Drivers can find the 3 word address on website contact pages, guidebooks and business cards – wherever they'd find a regular street address.

Also worthy of note for PocketGPSWorld readers, we also support what3words on our mobile POI page at https://www.pocketgpsworld.com/mobilepoi. Using our mobile site you can search for any of the POIs in our database (i.e. Your nearest Ford dealer) and get a what3words address to input into your Ford's SYNC 3 platform.

Source: Ford.co.uk

Click here to read more...

Click here to discuss...