TomTom extends traffic portal
Date: Thursday, October 13 @ 05:33:40 UTC
Topic: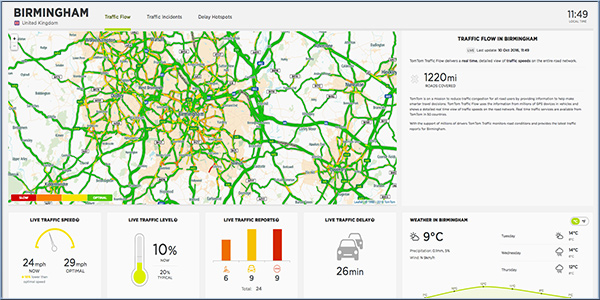 TomTom's traffic portal, TomTom City now covers 100 cities. Providing drivers with a range of traffic data it shows live traffic data, information on incidents and other related data and is a free service.

Birmingham, Bristol, Edinburgh and Dublin have been added to the service which can be accessed from your computer, tablet or smartphone.

Source: TomTom City

Click here to read more...

Click here to discuss...