India successfully launches final INRSS navigation satellite
Date: Thursday, April 28 @ 11:24:51 UTC
Topic: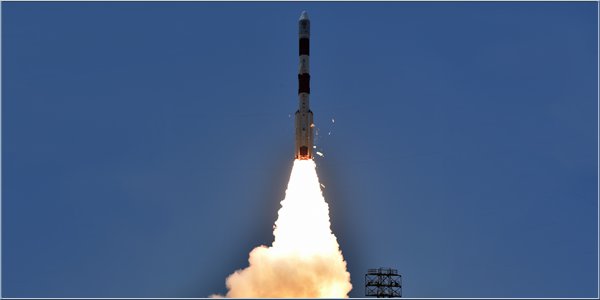 The Indian Space Research Organisation (ISRO) successfully launched the seventh and final satellite in the Indian Regional Navigation Satellite System (IRNSS) earlier today.

IRNSS-1G launched atop Polar Satellite Launch Vehicle (PSLV) PSLV-C33 from the Satish Dhawan Space Centre in Andrha Pradesh, India. This satellite completes the space segment and will provide a regional navigation service to users in India.

The first satellite, IRNNSS-1A, launched in July 2013 with the remainder launching in the intervening three years. Perhaps those managing the much delayed and vastly over budget Galileo program could learn a few things about efficient launch schedules from the ISRO.

Source: isro.gov.in

Click here to read more...

Click here to discuss...