TomTom launch live traffic portal
Date: Thursday, April 14 @ 09:08:35 UTC
Topic: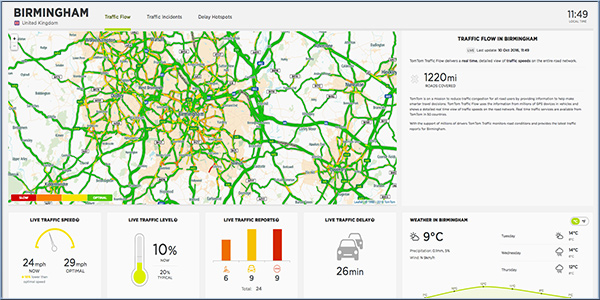 TomTom have launched a new portal, TomTom City, aimed at drivers and traffic managers, that showcases their traffic information and allows you to check your route for issues via an internet enabled web browser.

Initially TomTom is rolling out coverage of a number of cities worldwide, with London being the first in the UK, but the company plans further coverage if the service proves a hit.

Ralf-Peter Schäfer, Head of Traffic at TomTom, said: "TomTom City gives drivers and traffic managers essential insights into the real-time traffic situation and the historical bottlenecks in key cities".

The portal contains a map showing traffic issues as well as gauges for average traffic speed, number of traffic reports and a barometer of traffic levels.

Source: TomTom City

Click here to read more...

Click here to discuss...