ESA Adds Additional Galileo Launch in May
Date: Thursday, February 25 @ 10:51:19 UTC
Topic: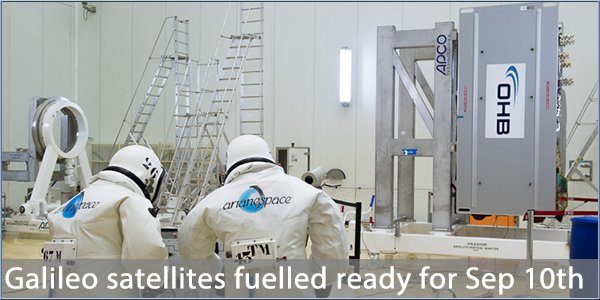 An additional launch of two Galileo satellites has been announced in an effort to speed up the deployment.

Two satellites will be launched by Arianspace from the Guyana Space Center atop a Soyuz launch vehicle in May. This will precede the scheduled launch of four more atop an Ariane 5 ES during Q6 2016.

Completion of the 2016 launch program will bring the total number of satellites up to 18 with the total planned number being 30.

Source: arianespace.com

Click here to read more...

Click here to discuss...