TomTom Traffic Improved
Date: Thursday, February 11 @ 14:10:28 UTC
Topic: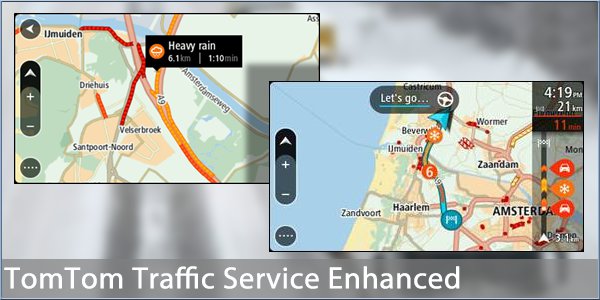 TomTom have announced a number of major enhancements to its TomTom Traffic service. At the same time, they have announced the availability of TomTom Traffic in Indonesia and Slovenia.

The enhancements include Turn-Dependent Jam Information, Dynamic Speed Limit Messages, Weather Influenced Predictions and Road Condition Monitoring after Rain or Snow. The improvements will be rolled out to users from April.

The Turn-Dependent Jam Information automatically detects the different 'turn dependent traffic situations at junctions and enables the navigation system to only take into account jams specific to the driverís turn intention on their specific route.

TomTom Traffic will automatically monitor roads with variable speed signs and display them to the driver. The weather monitoring is self explanatory, route calculations will take weather into account to improve the accuracy of information and delays.

Source: tomtom.com

Click here to read more...

Click here to discuss...