GPS Timing Error Causes Widespread Disruption
Date: Thursday, February 04 @ 14:25:10 UTC
Topic: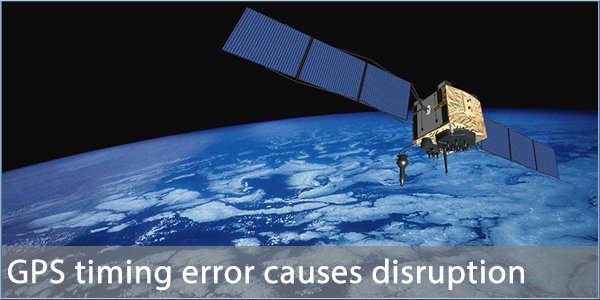 An error in the timing signal broadcast by the US GPS network caused widespread disruption last week. Many systems rely on precise timing and use the GPS network as a source for a reliable and accurate timing signal.

But on 26 November an error occurred during the decommissioning of a GPS satellite which resulted in a seemingly insignificant timing error of a mere 13 microseconds and that was enough to cause problems.

The US Air Force have issued a statement: "On 26 January at 12:49 a.m. MST, the 2nd Space Operations Squadron at the 50th Space Wing, Schriever Air Force Base, Colo., verified users were experiencing GPS timing issues. Further investigation revealed an issue in the Global Positioning System ground software which only affected the time on legacy L-band signals. This change occurred when the oldest vehicle, SVN 23, was removed from the constellation".

They have not said how the error crept in but it resulted in problems with DAB radio here in the UK as well as digital phone networks in other countries.

Source: ptfinc.com

Click here to read more...

Click here to discuss...