Google Maps gets offline navigation and search
Date: Thursday, November 12 @ 06:06:26 UTC
Topic: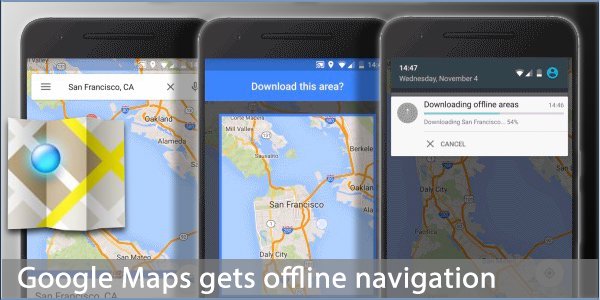 Google has added offline navigation and search to its map app. This much sought after feature means you can now download an area of interest and Google Maps will continue to work regardless of connectivity. Much though we wish it were not true, there are still large areas where data connectivity is patchy or non-existent and this will also benefit those of you wishing to use it whilst abroad and roaming.

Offline map viewing is not new of course, this feature has been available for a long time. But the addition of off-line search and navigation is the game-changer here and that makes offline access a great deal more useful.

Downloading a map area is easy and the app will automatically switch to an offline map if connectivity is lost. Download is enabled for WiFi only by default to avoid any data usage fees or penalties.

The update is rolling out to Android users now and coming to iOS soon.

Source: googleblog

Click here to read more...

Click here to discuss...