ESA publishes a document detailing salvage of Galileo 5 & 6
Date: Thursday, July 09 @ 04:21:19 UTC
Topic: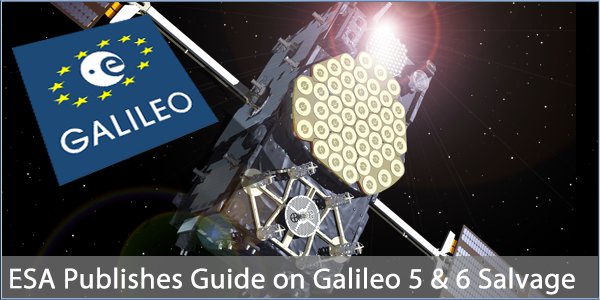 Due to a misfire in the Fregat stage of a Soyuz launch vehicle, Galileo satellite numbers 5 and 6 were left in the wrong orbit and rendering them useless.

Much work was done in the days following, communications established, the satellites were turned towards the sun and power from the solar panels restored. This ensured that the satellites were safe but it meant that they could not be used for navigation as intended.

Now the ESA have published a guide, written in layman's terms, detailing their work and the subsequent orbit adjustments that have been made to enable both satellites to be used for navigation, albeit in a limited capacity. It's available to download in .pdf form via the 'Source' link below.

Source: esamultimedia.esa.int

Click here to read more...

Click here to discuss...