TomTom launches MyDrive to link to SatNavs
Date: Thursday, April 30 @ 08:51:50 UTC
Topic: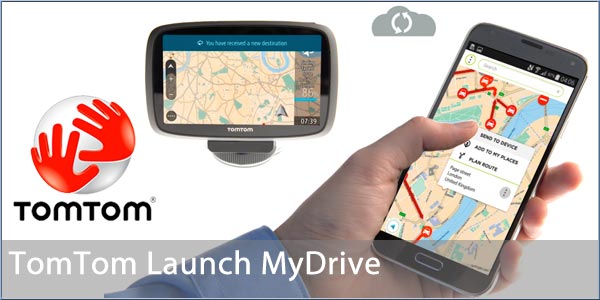 TomTom introduced TomTom MyDrive at their Amsterdam Event on 29th April to complement the new range of GO SatNavs providing planning and review operations from the desktop or mobile application. MyDrive allows a user to plan routes, set destinations and review traffic information before getting in the car.

Anyone who has ever tried to input an address while stretched over the car steering wheel and listening to the passengers urging them to get going will appreciate this new innovation. Even being to enter the destination from a smartphone in your hand will be a vast improvement.

The MyDrive system concept is open ended allowing third parties to provide functionality to the service. Interestingly it is also quoted as being capable of importing third party POI content. Watch this space...

Obviously the MyDrive system needs a connected SatNav, and will be available on not just the new GO devices, but also on existing devices after a software update.

The full TomTom press release follows:

Click here to read more...

Click here to discuss...