Lorry + Satnav + Tree = FAIL
Date: Thursday, April 23 @ 05:35:10 UTC
Topic: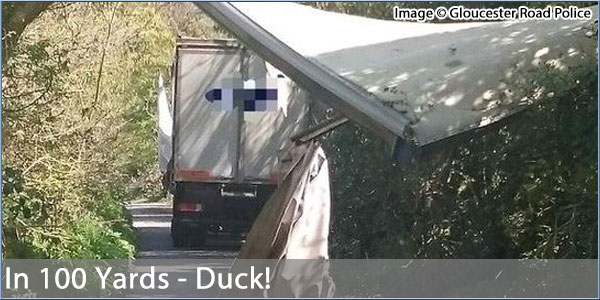 I know some of you are tired of reading about trucks getting stuck in narrow lanes thanks to blindly following a satnav but this one deserves a special mention.

This particular driver not only ended up in a narrow country lane but also managed to rip the roof of his truck and , judging by the picture, tweeted by Gloucestershire Police, it took him a while to realise what had happened as the entire roof is hanging from trees 20 metres behind the vehicle.

@GlosRoadPol tweeted, "Don't always trust your sat nav and know the height of your vehicle. Unfortunate RTC today in the county."

Click here to read more...

Click here to discuss...