Nokia to sell HERE mapping business
Date: Thursday, April 16 @ 11:25:51 UTC
Topic: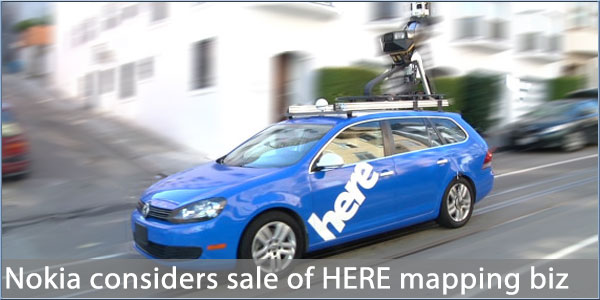 Nokia has revealed it is considering the sale of its location services business HERE.

In a statement released by the company it said that it "believes this is the right moment to assess the position of HERE within the proposed new Nokia business."

Though the HERE brand may not be familiar to many, its former and more widely known name, NAVTEQ, will be. Nokia bought the company back in 2008 but with their departure from the mobile phone market they no longer need the mapping business which has struggled to make a profit.

Nokia have estimated the value of HERE at 2 billion EUROS, compared with the 5.7 billion Euros it paid for the company seven years ago.

Source: www.nokia.com

Click here to read more...

Click here to discuss...