TomTom's own speed cam database has been down since 12 Mar
Date: Thursday, April 02 @ 17:39:31 UTC
Topic: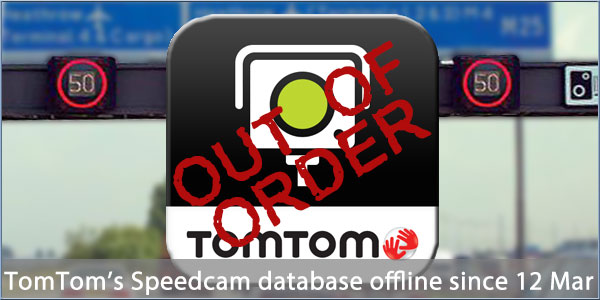 Subscribers to TomTom's own speed camera database service may not be aware that their service is having some issues and consequently there has been no database update since 12 Mar!

This is very poor for a service that is only of use if the data is up to date. With three weeks since the last update perhaps we can capitalise on this and encourage one or two of you to sample our data as an alternative?

Android and iOS smartphone owners can download the app for free, this includes one full update of the data (data that's updated daily btw and is bang up to date!). So you can road test it at no risk.

Given TomTom have gone out of their way to trample all over our speed camera service, imitating it, making it harder to use on their devices and now making it impossible to use on their latest models, you'll forgive us for the sly grin when we head they were having issues.

Click here to read more...

Click here to discuss...