5 Speeders Clocked At Over 140 Mph
Date: Friday, February 13 @ 06:48:34 UTC
Topic: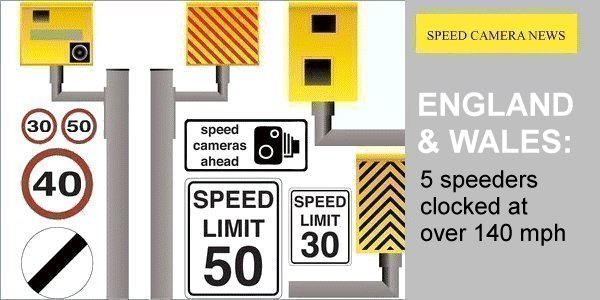 Five motorists in England and Wales have been caught on camera driving over 140 mph in 2014.

The two fastest were both clocked at 146 mph on the M25 in Kent.

Three others made the list - one driver reached 145 mph on the M6 toll road, another managed 141 mph on the A1 at Great Ponton, in Lincolnshire and a further vehicle was recorded doing 140 mph on the A5, near Crick, in Northamptonshire.

Click here to read more...

Click here to discuss...