The Real Facts About Motorway Stealth Cameras
Date: Thursday, February 12 @ 06:32:48 UTC
Topic: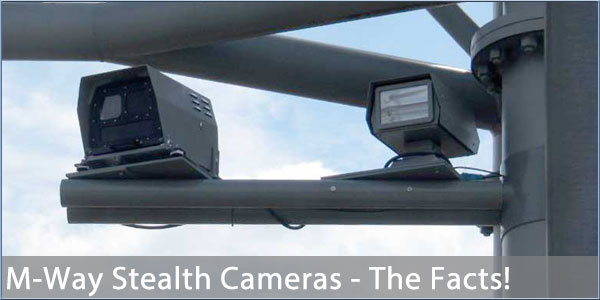 We've had more emails about these 'stealth' cameras than just about any other subject we've covered so I thought it was time we set the record straight and cut through all the rubbish being spouted by The Daily Fail and Clarkson!

The cameras in question are called HADECS (Highways Agency Digital Enforcement Camera System). They are gantry mounted digital speed cameras, deployed on motorways where variable speed limits are operated. The first generation cameras could only cover one lane each, examples of these are those installed on the M42 and the M4 - A3 stretch of the M25, and they've been in use for some years, the first Home Office Approval for these was issued in 2008.

HADECS 3 is an updated variant with a single camera able to monitor up-to five active lanes of traffic, including those sections of motorway where a hard shoulder can also be used as a live lane. Even these aren't new, we first covered HADECS3 cameras back in May of 2014.

The biggest outrage being spread by the rags appears to be that they are hidden 'stealth' cameras and that they can issue speeding fines for exceeding the 70mph limit.

HADECS3 is no more discrete or stealthy than many other speed cameras, and being painted grey is not unusual. The original HADECS systems, installed over each live lane of a motorway, were hidden behind the variable speed limit signs so surely they were even better hidden?

The bluster about HADECS3 being used to enforce 70mph limits is also nothing new. These cameras have the type approval to enforce any speed limit that is legally in force and so they can be used to issue tickets for 70mph limits if Police so wished. We do not know of anyone who has been prosecuted for exceeding 70mph, as a result of evidence from a HADECS system, but that's not to say you should assume they aren't or won't ever be used for that purpose.

Whilst we could argue that it can, at times, be difficult to know the exact speed limit on a stretch of road, there is little excuse for not knowing that 70mph is the UK's national speed limit.

Click here to read more...

Click here to discuss...