Next Galileo satellites set to launch in March
Date: Thursday, February 05 @ 07:59:36 UTC
Topic: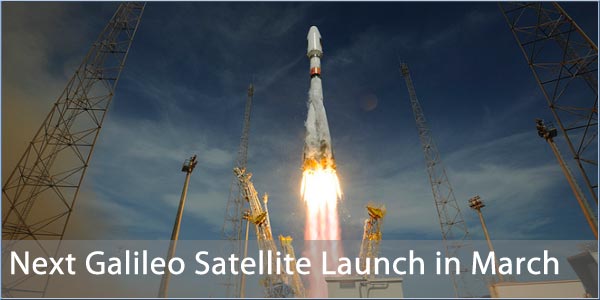 Two Galileo navigation satellites are set to launch from French Guiana next month following the failure to reach planned orbit of the last launch. The two satellites will bring the number of Galileo satellites in orbit to 8, including the four test satellites.

After the failure of the launch of the first operational Galileo satellites in August last year the Soyuz operations were grounded pending the determination of the fault. This was determined to be a frozen fuel line in the Fregat upper stage of the rocket. The Soyuz/Fregat has now been approved for flight once again having had modifications to the fuel lines to prevent a similar occurrence. This has cleared the way for the next launch scheduled for March 26th.

Click here to read more...

Click here to discuss...