Portsmouth Man Uses Nike+ To Map Out Marriage Proposal
Date: Thursday, December 11 @ 05:05:36 UTC
Topic: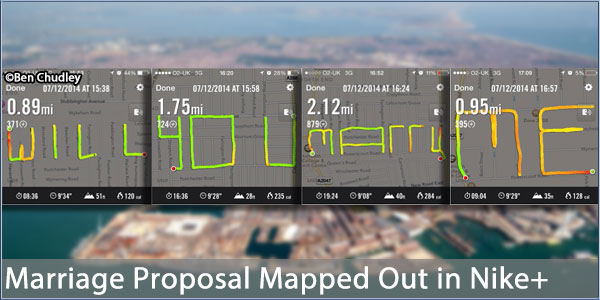 A Portsmouth resident turned to a jogging app for help when he proposed to his girlfriend.

Ben Chudley used the Nike+ app to map his runs and spell "Will You Marry Me" which he posted to his Facebook page on Tuesday. Ben's girlfriend Olivia Abdul saw it and accepted.

Ben has mapped a number of other runs to create images of his runs including a dinosaur, a seahorse and even spongebob squarepants.

Source: Facebook.com

Click here to read more...

Click here to discuss...