CoPilot GPS App Launches On Amazon Appstore
Date: Thursday, December 04 @ 06:50:02 UTC
Topic: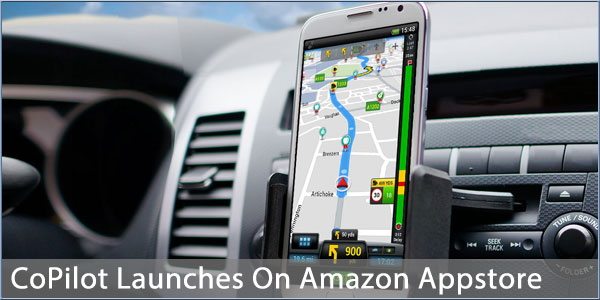 If you own a Amazon Kindle Fire tablet or, heaven forbid, an Amazon Fire smartphone, then great news, CoPilot GPS from ALK Technologies, one of our favourite GPS navigation apps, is now available in the Amazon Appstore.

CoPilot GPS is a fully fledged navigation app with detailed on-board mapping and points of interest. The on-board maps mean no data connection is required.

"ALK Technologies has delivered an innovative app that makes it easier for customers to find what they're looking for," said Steve Rabuchin, Vice President, Amazon Appstore. "We're thrilled that CoPilot is available in the Amazon Appstore for Android devices, including Fire phone and Fire tablets."

Source: CoPilotGPS.com and Amazon Appstore

Click here to read more...

Click here to discuss...