Russia Launches Next Generation Glonass-K Satellite
Date: Thursday, December 04 @ 06:20:26 UTC
Topic: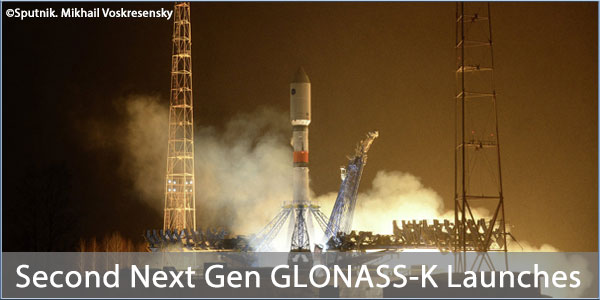 The second in a new generation of satellites for Russia's GLONASS navigation service lifted off aboard a Soyuz 2-1B launcher on Sunday.

Glonass-K, developed by Reshetnev Information Satellite Systems, has an improved 10-year lifespan, five navigation channels and a new L-band civilian signal.

The Glonass-K are a substantial improvement over the previous Glonass-M second-generation satellites, they're lighter, generate more electrical power, have a longer lifespan and better accuracy.

The launch at Pletesk follows work to upgrade the launch site which was originally not able to accommodate the Soyuz 2 rocket. Russia plans to move all launches of Government satellites there from the Baikonur Cosmodrome, located in Kazahkstan.

Source: sputniknews.com

Click here to read more...

Click here to discuss...