Crosskase PocketGPSWorld Reader Offer - 40% OFF
Date: Thursday, November 27 @ 06:53:11 UTC
Topic: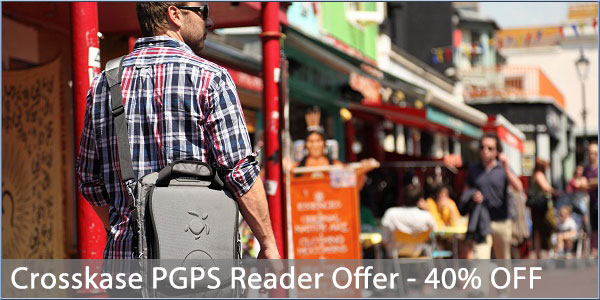 We've reviewed Crosskase bags and backpacks a number of times here at PGPS. Formed by a group of tech geeks who were struggling to find bags that offered the protection for their kit that they demanded, they set out to create a range that offered maximum protection, functionality and storage.

That was 5 years ago and they now have a wide range of backpacks, bags and sleeves all designed with the protection of your laptop as their primary aim. There are hard and soft shelled backpacks, backpacks with solar cells, a backpack built-in battery for charging your smartphone, backpacks that turn into messenger bags and a range of dedicated laptop bags.

In the run up to Christmas, Crosskase have generously offered PocketGPSWorld readers an exclusive discount which will give you a massive 40% saving and free delivery across their entire range. Click the read more link to access the checkout discount code.

Source: www.crosskase.com

Click here to read more...

Click here to discuss...