Police Find SatNav Route Mistake Funny
Date: Wednesday, November 19 @ 13:46:59 UTC
Topic: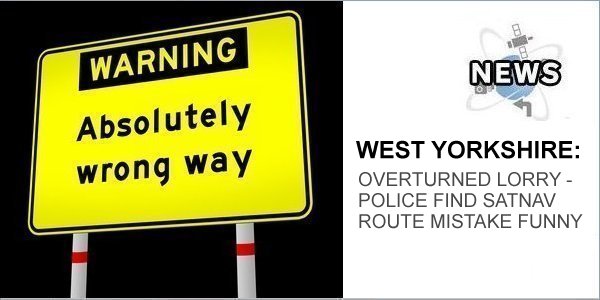 West Yorkshire Police have found the funny side of a lorry driver taking the wrong turning.

The hapless lorry driver probably found it a lot less amusing - his vehicle ended up at a decidedly dodgy angle, almost completely on its side, on a very narrow lane that was clearly not suitable for HGVs.

Click here to read more...

Click here to discuss...